Dubai to host the 5th edition of the AccessAbilities Expo in October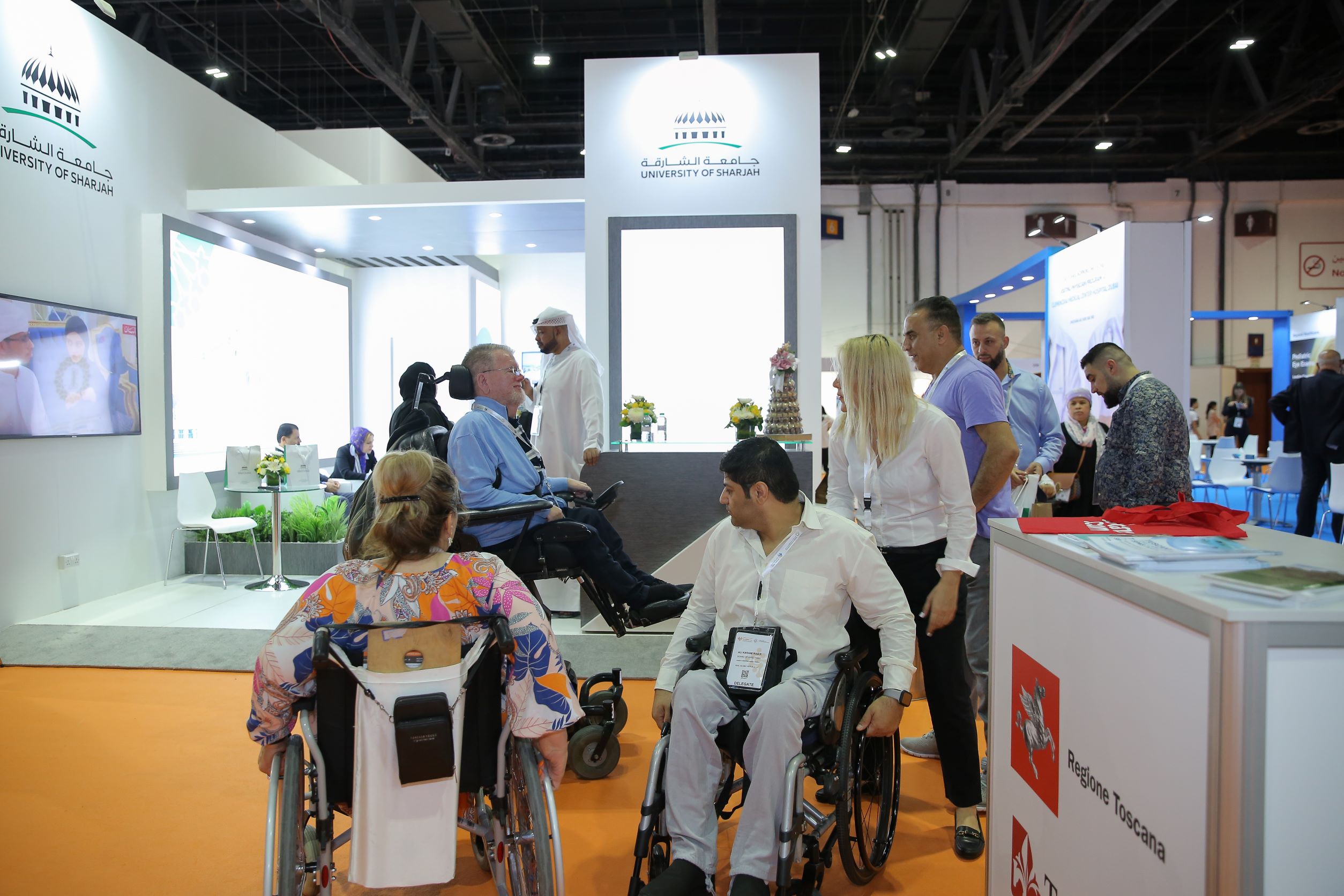 Dubai will host the fifth edition of the AccessAbilities Expo, under the patronage of His Highness Sheikh Ahmed bin Saeed Al Maktoum, President of Dubai Civil Aviation Authority, Chairman of Dubai Airports, Chairman and Chief Executive of Emirates Airline and Group, on the back of its impressive success in its previous edition. This year's public platform is expected to see the participation of more than 300 international exhibitors and rehabilitation centres from more than 50 countries under one roof to present their initiatives, plans and modern technologies to improve the quality of lives of more than 50 million People of Determination in the Middle East region.
His Highness Sheikh Ahmed affirmed that the UAE has been achieving great successes on the road to building an inclusive and accessible society that meets the needs and aspirations of People of Determination and ensures their access to the best services and Assistive technologies that enhance their quality of life.
He remarked: "Within this framework, Dubai will host the AccessAbilities Expo which constitutes an opportunity for the public and private sectors in the UAE to get acquainted with the best modern technologies, solutions and initiatives, and to meet with their international counterparts to share ideas and initiatives and enhance cooperation to build a sustainable future that meets the aspirations of People of Determination.
The largest of its kind accessibility exhibition in the MENASA region will be held from 9 to 11 October in Halls 5, 6 and 7 at the Dubai World Trade Centre. It will have the strong participation of local and international exhibitors, government bodies, organisations and disabilities and rehabilitation centres.
Nadd Al Shiba PR and Event Management, its organisers, expect the number of companies and centres participating in the exhibition to increase to 300 exhibitors from more than 50 countries and it attracts more than 12,000 visitors. The Expo will feature several specialised events and activities in the rehabilitation, sports, arts, health, education, travel and accessible tourism domains.
According to the UN World Health Organization, People of Determination constitute between 10 to 15 per cent of the total population in almost every country, suffering from one form of disability or the other. The total number of People with Disabilities currently stands at one billion and is expected to double to two billion in the year 2050 as a result of ageing, illnesses, wars, poverty and other causes.
Follow Emirates 24|7 on Google News.