Dubai to unveil first electric car charging station today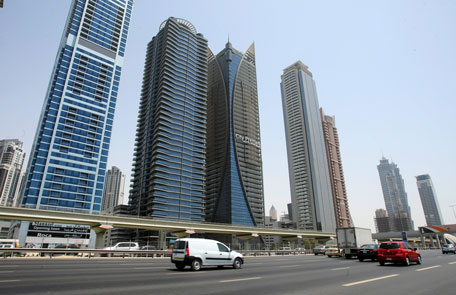 Travelling in Dubai is set to become even cheaper very soon with the introduction of electrical vehicles (EV) in Dubai soon.
The efforts to make Dubai a smart city and environment-friendly are being made at all governmental levels including Dubai Water and Electricity Authority (Dewa), Roads and Transport Authority (RTA) and Ministry of Environment.
Hakim Boutehra, Renault Middle East Managing Director, says talks are ongoing with Dubai government departments with regard to the launch of the recharge stations, legal requirements, technical specifications and suppliers for the stations.
Dubai will get its first electric vehicle charge stations at the Dewa headquarters tomorrow, with the utility planning 100 such EV charging stations across the emirate by April 2015.
In December 2014, Dewa and Tecom Investments signed an agreement to develop and invest in electric vehicle charging infrastructure, smart meters and grids. As a pilot project, Tecom had started implementing initiatives for electric vehicle charging, smart meters and grids in Dubai Design District.
Boutehra said it's not just the governments that have installed recharging stations in Europe, but also the shopping malls and restaurants have put in place facilities in order to attract customers.
And he believes shopping malls and big restaurants in Dubai will have to install electric vehicle charging stations in order to increase footfall.
"Customers will be interested in going to those malls where they are able to charge their vehicles so the malls will have to install these charging stations," he added.
"Governments in Europe have subsidised purchasing electric vehicles which will help the industry to grow. The governments in Europe, Singapore, Hong Kong, Australia and other countries subsidised the vehicle purchasing. For example, if a vehicle costs 20,000 euros the governments help with the subsidy of nearly 6,000 euros," said Boutehra.
Renault has also tested its electric cars Zoe and Twizy in the UAE over the last one year and is positive about its prospects in the UAE. The company has already sold 65 units of Twizy in the emirates and will soon start selling Zoe across the emirates, he added.
Boutehra said the installation of charging stations used to cost around $3,000 to $4,000 (Dh11,000 to Dh14,500) around two years ago but it might be different now with advancements in technology.
In Europe, it costs approximately one euro (Dh4.15) to charge the vehicle.
Mark Carson, Senior Manager for Dubai Technical Hub and Field Quality at Renault GCC, says a 22kw battery of an electric vehicle can take just over an hour to be charged and can travel up to 120 kilometres. In the Economy Mode Program which can be selected by the driver it is possible to extend this up to 150kms. The mileage can vary depending on the use of city or highway driving.
"If you have infrastructure in place across the country, then there is no issue with the charging of the vehicle," Carson said, adding that "owning an electric vehicle is highly cost efficient as you just need to check tyre pressure and brakes. You don't have to worry about oil change or filling gas."
Commenting about insurance for electric vehicles, he said companies in the UAE are offering insurance for these vehicles at the same rate as other sedan cars.
Follow Emirates 24|7 on Google News.