Egyptian president seeks UAE investments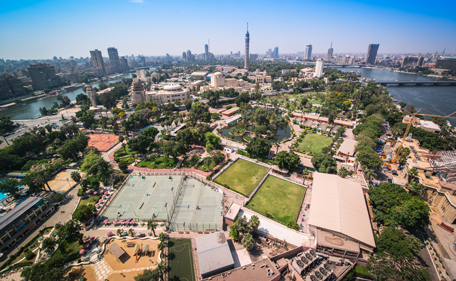 The President of Egypt, Abdel Fattah El Sisi, has urged the UAE-based Egyptian businessmen to invest in Egypt.

He said Egypt needs them, their ideas and investments, pledging that he would remove all the impediments that affect investments in Egypt.

At a meeting attended by Dr. Sultan Ahmed Al Jaber, UAE's Minister of State, and Chairman of the Mission of Honour, President El Sisi said: "The government of Egypt will remove all obstacles facing the investors through easing the licensing procedures and other measures. You are invited to invest in Egypt along with Emirati and Arab investors."

He added that 60 per cent of Egypt's 90 million population is youth who look for employment opportunities.

"Millions are looking for jobs, accommodation and decent living conditions. These factors lead to stability."

President El Sisi invited the Egyptian businessmen to attend the Economic Conference, which will be held in March in Sharm El Sheikh.

On their part, the businessmen commended the role played by El Sisi to restore security and stability in Egypt, hoping that the country would witness prosperity in all fields. They commended the cooperation behind the growth of their businesses in the UAE since the era of late Sheikh Zayed bin Sultan Al Nahyan, a legacy sustained by the current UAE leadership.

They briefed El Sisi on the joint projects with Emirati investors, noting that they would strengthen the UAE-Egyptian Business Council. A businessman disclosed that four investment funds worth 24 billion Egyptian pounds (Dh12.3 billion) are ready to be invested in Egypt in renewable energy projects, water and other sectors.

Sultan Al Jaber said the UAE is training over 100,000 Egyptian youth, noting that the first training phase that involved 25,000 youth has been completed, and 10,000 of them have found jobs. The rest will be trained in phases.

Dubai-Egypt trade grows 21.5 % to Dh11.3bn
Bilateral trade between the UAE and Egypt grew 21.5 % to Dh 11.3 billion in the first three quarters of 2014 compared to Dh9.3 billion in the same period of 2013, according to foreign trade statistics revealed by Dubai Customs.
Dubai's imports from Egypt accounted for Dh3 billion during January-September 2014, with exports at Dh2.6 billion and re-exports representing the bulk of trade at Dh5.7 billion.
Dubai-Egypt bilateral trade covers a wide range of goods. Phones, computers, satellite receivers and printers lead the list.
Follow Emirates 24|7 on Google News.