Emirates signs $2.2bn engine deal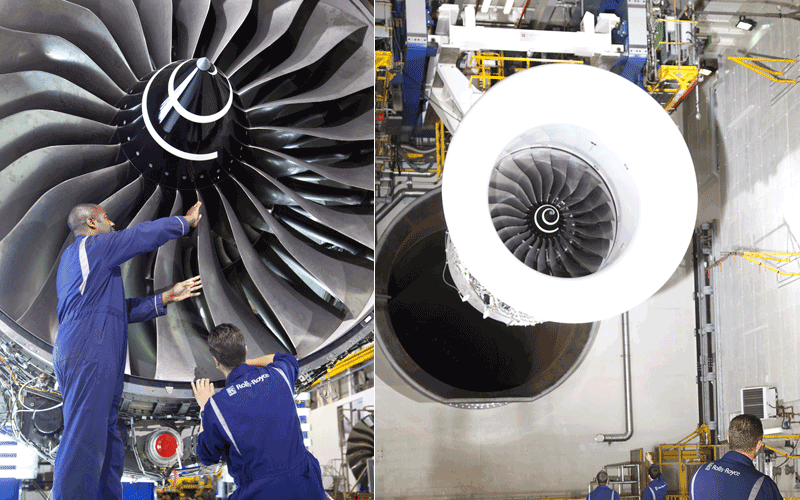 Emirates and Rolls-Royce have signed a TotalCare long term services contract valued a $2.2 billion (Dh8 billion), covering Trent engines for 70 Airbus A350XWB aircraft.
This contract brings the airline's entire Rolls-Royce powered fleet of 128 aircraft under TotalCare arrangements.
"Emirates' 70 A350 aircraft on order will play an important role in our growth when they come online in the next few years. This TotalCare contract with Rolls-Royce is an important step in ensuring our A350 XWB engine's life cycle cost is managed effectively and maintained at the highest standards. Already current users of TotalCare, we look forward to maintaining this relationship with Rolls-Royce to drive additional operational improvements," said Tim Clark, President Emirates Airline.
"We are delighted to sign this contract with Emirates, a valued customer with three Trent engine family members already in service. With this contract all of Emirates' Rolls-Royce powered fleet are, or will be, supported by TotalCare packages that add significant value and allow customers optimize their operations," said Mark King, Rolls-Royce President – Civil Aerospace.
TotalCare long-term service agreements, in place on 90 per cent of all Trent engines, are designed to minimise customer financial risk and enhance operational performance and reliability, allowing operators to concentrate on their core business.
Follow Emirates 24|7 on Google News.