Etisalat profit falls 23.4% to Dh5.84bn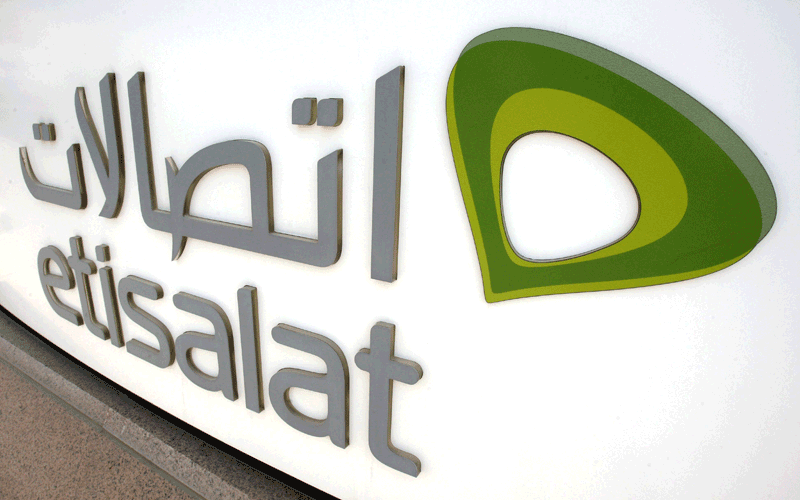 Etisalat wrote off the $827 million value of its operation in India, a week after the country's Supreme Court ordered the cancellation of licences awarded during a scandal-tainted 2008 auction, including those held by the Gulf carrier's joint venture.
The move by Emirates Telecommunication Corp Ltd, the Gulf's No. 1 telecom operator by market value, took a bite out of its 2011 earnings and follows a similar step by Norway's Telenor, which last week wrote down $721 million in licences and goodwill in India.
Bahrain Telecommunications said on Wednesday it was selling its 43 per cent stake in its Indian affiliate, in the first exit by a foreign operator since the February 2 ruling ordered that 122 second-generation licences held by eight operators be revoked.
Etisalat said its 2011 net profit fell 23.4 per cent to Dh5.84 billion from Dh7.63 billion in the year-ago period due to the impairment charge.
Etisalat had a fourth-quarter net profit of Dh710 million, according to Reuters calculations, compared with a profit of Dh2.02 billion in the same period a year earlier.
Etisalat shares ended flat on the Abu Dhabi bourse prior to the announcement.
Abu Dhabi-based Etisalat said on Thursday it booked an impairment charge of Dh3.04 billion ($827 million), before federal royalties, against the full carrying value of goodwill for its Indian operations, including licences.
Etisalat paid $900 million in 2008 for a 45 per cent stake in a nascent Indian company, then called Swan Telecom, after the licence had been granted. Etisalat has said it invested more than $1 billion in the venture, since renamed Etisalat DB.
Top executives of Etisalat's India partner DB Group and the joint venture mobile company are among 19 people and six companies charged by police in the telecoms licence scandal, awaiting trial.
Etisalat DB has licences for 15 of India's 22 telecom zones and its 1.7 million subscribers as of December ranked it 14th in a 15-operator market. It was slow to roll out services, for which it was rebuked last year by the Indian government.
Etisalat and Telenor argue that they invested in their Indian joint venture partners after the licences were awarded and played by the rules.
Etisalat said it was still considering its strategic options in India and that there may be more financial impact.
The Indian Supreme Court's ruling, which orders that the spectrum be revoked in four months and be auctioned off, roiled the world's second-largest cellular market by users, where fierce competition is squeezing margins.
Market leaders including Bharti Airtel and the Indian arm of UK-based Vodafone are seen as beneficiaries of the shakeout expected following the ruling.
Etisalat has been frustrated in its efforts to make a success of its Indian business.
In 2010, it said it was considering a deal to buy a stake in India's No.2 telecoms carrier Reliance Communications and was also looking at another carrier Idea Cellular for a possible investment, but a deal did not happen.
Follow Emirates 24|7 on Google News.