Expats will remit Dh1.83 trillion this year worldwide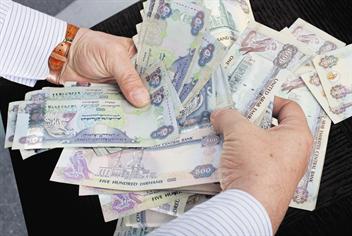 An estimated 230 million migrants will send $500 billion (Dh1.83 trillion) in remittances to developing countries in 2015, a flow of capital expected to do more to reduce poverty than all development aid combined, said a senior official of the UN agricultural bank.
Ten per cent of the world's people are directly affected by this money, Pedro De Vasconcelos, programme coordinator for remittances with the International Fund for Agricultural Development, told a conference on Tuesday.
"Migrants are investing back into poor regions," Vasconcelos said, adding that about $200 billion is expected to go directly to rural areas.
This money could play a key role in boosting food production and eliminating the hunger faced by 805 million people by allowing families to invest in land, seeds, livestock and equipment.
The United Nations estimates that is the number of people – 1 in 9 people on earth - who have too little to eat.
An estimated 80 per cent of the rural people receiving remittances do not have access to traditional banking services, Vasconcelos said as quoted by Reuters.
Harnessing mobile technology and other new approaches to banking could help link rural residents to financial systems when they collect their remittances, giving them better access to savings, insurance and other financial products which could help them improve farm productivity, he said.
The projection of $500 billion in remittances going to poor countries in 2015 is a significant jump of 23.76 per cent from the $404 billion (Dh1.48 trillion) in such remittances the World Bank recorded in 2013.
Remittances are worth four times as much as all overseas development aid provided by wealthy countries, Vasconcelos said.
Follow Emirates 24|7 on Google News.