Fitch revises Egypt's outlook to negative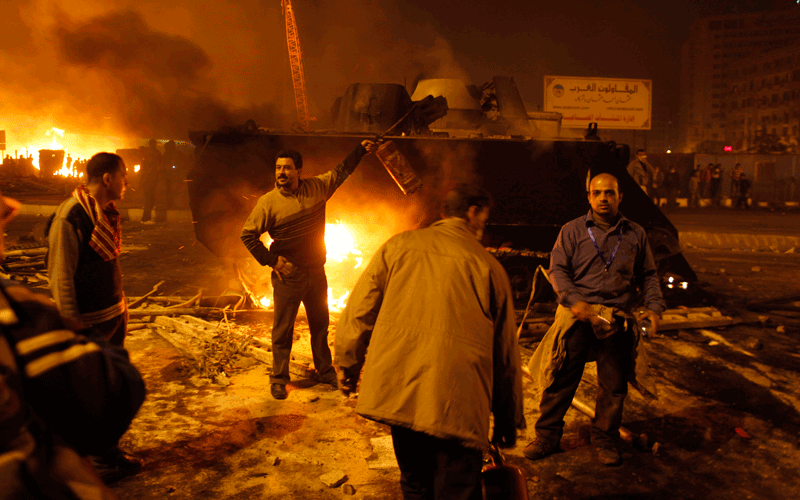 Fitch Ratings on Friday revised rating Outlook of Egypt to Negative from Stable following the series of protests against the rule of President Hosni Mubarak.
"The Outlook revision reflects the recent upsurge in political protests and the uncertainty this adds to the political and economic outlook ahead of September's elections," said Richard Fox, Head of Middle East and Africa Sovereign Ratings at Fitch.
A continuation or intensification of significant unrest that seriously threatened economic and financial performance and the economic reform process would lead to a rating downgrade. By contrast, an effective government response that eased political tensions up to and beyond September's elections and allowed economic reforms to continue, would mean the rating Outlook would return to Stable.
Political risk has always been a consideration in Egypt's ratings and has been one of the factors constraining the rating at the 'BB+' level. Most governance indicators, as measured by the World Bank, are weaker than peer group medians, while per capita income and human development, as measured by the UN, are also relatively weak. In Fitch's most recent rating report on the sovereign, dated January 14, the agency said that political instability would be a negative rating driver.
The protests seen this week in Cairo and other cities have increased political risk and uncertainty ahead of September's presidential elections. A number of scenarios are possible and the precise outcome is unclear. While Fitch does not expect a repeat of the events in Tunisia, recent events in that country serve as a reminder that political changes can erupt unexpectedly and with uncertain consequences.
September's presidential election will be a constant focus for protest in the coming months and tensions could increase or be defused, depending on the government's response. President Mubarak has not yet announced whether he will stand for re-election and the ruling National Democratic Party is not due to announce its candidate until July.
At present, Fitch does not expect Egypt's macroeconomic outlook to change significantly as a result of last week's events. The economy has been recovering well and was on course to grow by almost 6% this year. This is a key government target as it represents the minimum growth rate needed to absorb new entrants to the labour market. Unemployment began to fall again at the beginning of 2010, and at less than 9% is in line with rating peers. However, youth unemployment is much higher. Food price inflation has begun to fall as domestic supply problems have eased, but is still a high 17%. The currency will now probably be weaker, inflation and the current account deficit slightly higher and growth possibly a little lower than earlier thought. The severity of the macroeconomic impact will depend on political developments in the days and months ahead.
Follow Emirates 24|7 on Google News.