Foreign remittances peak at Dh120bn in 2010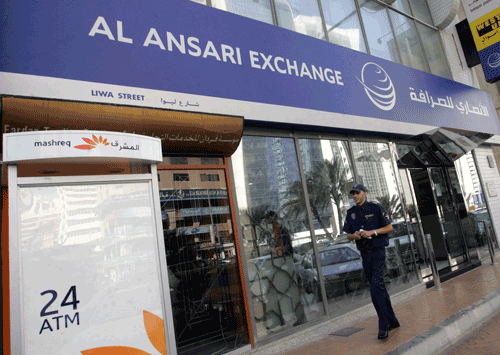 Expatriates in the UAE remitted more than Dh120 billion to their home countries in 2010, nearly 15 per cent above their transfers in 2009, the Arabic language newspaper Al-Bayan reported on Friday.
Nearly 10 per cent of the transfers involved commercial dealings by companies while the rest were made by expatriate workers, the paper said, quoting Mohammed Al -Ansari, CEO of Al-Ansari Exchange Company.
"According to our estimates, the transfers last year exceeded Dh120 billion, an increase of around 15 per cent over the previous year," he said.
"Most of the transfers were made to southeast Asian countries, mainly India, as well as Egypt, Syria, Jordan and other Arab nations."
Ansari said he expected transfers this year to remain high because of the recovery in the domestic economy and high public capital spending.
Expatriates in the UAE are estimated at around 80 per cent of the total population of nearly five million. Most of them are from India, Pakistan, Bangladesh, Sri Lanka, Afghanistan, Philippines, and Arab nations.
The UAE has emerged as one of the main sources of hard currency to those countries and is second only to Saudi Arabia in the Middle East in terms of financial transfers by foreign communities.
Follow Emirates 24|7 on Google News.