GCC banks to see lower provisioning levels in 2011: Fitch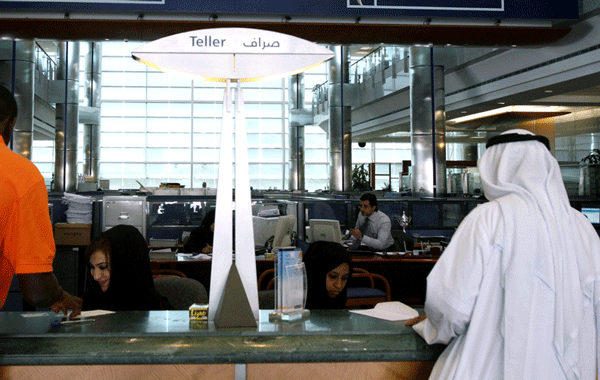 In a newly published report, Fitch Ratings has said that the 2011 outlook for GCC/Middle East banks is stable, and that almost all bank Issuer Default Ratings (IDRs) in the region are on Stable Outlook.
"Most sovereigns in the region, especially in the Gulf Cooperation Council (GCC), are providing stimuli to their economies through government-sponsored infrastructure projects, taking advantage of their significant government revenue and sovereign wealth funds," said the Fitch report.
"The recent rise in the oil price to above $90 per barrel will generate even stronger revenue to support this trend. Non-oil producers may, however, be at a disadvantage, unless this is compensated for by broader economic growth," it added.
According to the report, although the impact of the global financial crisis on regional economies has been limited, they have suffered a downturn and the banks have faced impairments on their investment and loan portfolios.
"In most countries, these problems have peaked and Fitch expects recoveries and generally lower impairment charges in 2011," it said. "Margins and fee income have been under pressure due to low interest rates and subdued volume growth. Lower impairment charges and cost control should lead to a gradual improvement in profitability, but revenue growth will be more difficult to achieve," the report stated.
"Loan growth has been generally low, as the banks remain cautious and there is limited demand, but Fitch expects revenue to increase as infrastructure projects come on stream, stimulating the local economies."
According to Fitch analysts, most banks in the region are funded by customer deposits with little or no reliance on debt capital markets. "There is significant liquidity in most markets, but Fitch expects the banks to increase recourse to debt capital markets as their loan books expand. Capital levels are not generally a constraint, and Fitch believes that in most cases additional capital would be available from shareholders."
Most governments in the region have provided tangible support to their banking systems through additional liquidity and, in a few cases, capital injections. The agency said that it expects such support to continue.
"Banks' IDRs in the GCC/Middle East region are almost entirely driven by the probability of sovereign support, and published sovereign ratings in the region have generally remained unchanged throughout the global financial crisis and are on Stable Outlook. Any change in the Rating Outlooks would depend on changes in the sovereign ratings in the region or a change in Fitch's opinion of the sovereigns' propensity to provide support.
"As there is a very strong culture and track record of sovereign support for banks, and many banks have significant government stakes, it is highly unlikely that Fitch's opinion on sovereign support will change in the foreseeable future.
"In Fitch's opinion, the overall outlook for the banks' financial position is also stable, moving to positive in the medium term, which could lead to some recovery in Individual Ratings. These may be upgraded case by case as the banks recover from recent asset-quality and profitability issues."
Follow Emirates 24|7 on Google News.