GCC capital markets start slow in 2011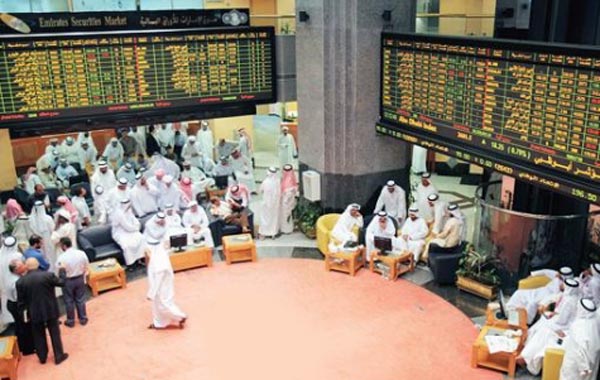 This year started quiet as far as IPOs are concerned, with no new primary listings in any of the GCC bourse.
Dubai-based Arabtec Holding was the only one to access the equity finance market when it announced on January 16 a rights offering for existing shareholders. The construction and engineering firm looks to raise Dh400 million to be used as working capital.
The subscription ratio for the offering is one new share for every three existing shares. On offer are 400 million shares at price per share of Dh1, figures from Capital IQ show.
Last year, the month of January was also muted, with no IPOs and only three follow-on equity deals valued at $864 million (Dh3.2 billion) recorded. Out of these three offerings, only Burgan Bank's (Kuwait) $345 million deal was closed, figures from the S&P unit said.
The other two offerings – Kuwait's Boubyan Bank ($516mn) and Qatar's United Development Company – remain to be closed.
Companies that have plans for an IPO continue to prepare themselves, according to Phil Gandier, managing partner for transaction advisory services at Ernst & Young Mena.
However, conventional bank financing, bonds and sukuk are likely to be the preferred mode of raising funds for regional corporations until the profitability of issuers and investor sentiment improve, Gandier said.
This month, two bond offerings were made – First Gulf Bank's $208 million bonds maturing on 16 February 2012 and Emaar's $500 million sukuk, which have a maturity of 5.5 years at a yield of 8.5 per cent.
This is comparatively better compared to the month of January last year which saw no public debt offering and was rather characterised by at least five buyback deals.
It may be a slow start but analysts are expecting a more active financial market this year.
The industry is waiting for Doha Bank, Qatar's fifth-largest lender by market value, to issue $500 million senior debt bonds by first quarter of 2011.
The bonds will be issued through the bank's fully-owned Bermuda-based subsidiary in the first quarter of 2011, the bank said in an emailed statement.
The Bermuda-based special purpose vehicle, or SPV, which will issue the senior debt bonds "have been incorporated to support the bank's market interventions to raise capital. The bonds and other market instruments will be guaranteed by Doha Bank," according to a bank statement.
Qatar was the biggest source of issues last year, recording $8.5 billion of bonds, followed by Saudi Arabia at $6.57 billion and Dubai at $4.25 billion. Countries like Lebanon, Egypt and Morocco also returned to the market, while Jordan sold its debut $750 million bond in 2010, according to HSBC data.
HSBC expects primary bond market in The Middle East and North Africa, to surpass 2010 total volumes of $30 billion as governments and public sector entities need to finance infrastructure projects and refinance short-term debt.
While the region's capital markets seem less active, the global bond market has nonetheless saw a positive trend this year.
According to Standard & Poor's, the number of global weakest links declined to 107 as of Jan. 20, 2011, from 111 in December 2010 and 226 a year ago.
Weakest links are issuers rated 'B-' and lower with a negative outlook or ratings on CreditWatch negative. The 107 weakest links combined have rated debt worth $112.69 billion.
In 2010, 82 issuers defaulted, affecting debt worth $97.48 billion. In contrast, in 2009, 264 issuers defaulted, affecting debt worth $627.7 billion, and in 2008, 126 defaults were recorded, affecting debt worth $433 billion. Only one issuer has defaulted so far in 2011 (through Jan. 21)--Czech Republic-based SAZKA a.s.
Follow Emirates 24|7 on Google News.