GCC outbound investments fall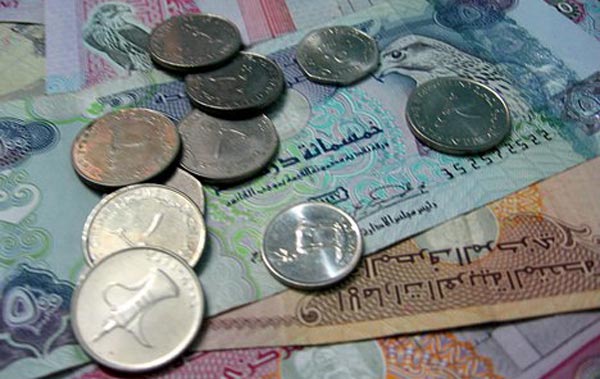 GCC's outbound investments dropped 40 per cent while other Middle East and North African countries suffered from steep decline in inbound investments.
According to World Bank estimates, the Mena region saw a 12 per cent decline in foreign direct investment (FDI) inflows last year. And the GCC, which has had a history of substantial FDI outflows in the past, saw more than 40 per cent dive in 2009.
While there are signs of economic recovery, going back to boom levels in 2007-2008 is small, the World Bank said.
Mena's FDI established an average growth of 32 percent between 2000 and 2005 and reached $35.3 billion, or 3.7 percent of GDP in 2008, with Egypt, Lebanon, Iran and Jordan as key recipients.
However, the Dubai financial crisis disrupted these flows. Outbound FDI from the GCC halved from 2007 levels by 2009. As a result, developing Mena countries such as Egypt, Lebanon, Iran, Jordan, Algeria, Tunisia and Morocco saw 12 per cent decrease in FDI inflows to $28.3 billion in 2010 from $32 billion in 2009.
Meanwhile, FDI outflows from the GCC in 2009 registered $20.3 billion, a 40.6 per cent decrease from $34.3 billion a year earlier. Outflows peaked in 2007 with $26 billion. There are no available estimates for 2010.
FDI is a foreign investment that establishes a lasting interest in or effective management control over an enterprise. It can include buying shares of an enterprise in another country, reinvesting earnings of a foreign- owned enterprise in the country where it is located, and parent firms extending loans to their foreign affiliates.
International Monetary Fund (IMF) guidelines consider an investment to be a foreign direct investment if it accounts for at least 10 percent of the foreign firm's voting stock of shares.
However, many countries set a higher threshold because 10 percent is often not enough to establish effective management control of a company or demonstrate an investor's lasting interest.
World Bank data shows the UAE recorded the steepest decline in FDI outflow (83 per cent) from $15.8 in 2008 to $2.7 billion in 2009. Qatar suffered a 37 per cent drop from $6 billion to $3.8 billion. Kuwait saw a modest slow down from $8.8 billion to $8.7 billion while Oman and Bahrain saw significant slump in FDI outflow.
Saudi Arabia is the only country to grow its outbound investments by a notable 350 per cent from $1.45 billion in 2008 to $6.5 billion in 2009.
"Developments among GCC economies suggest that the likelihood of a quick return to the halcyon days of 2007-08 is small, though signs of economic recovery and financial improvement are emerging," the report said.
The World Bank said flows may nonetheless begin to take place across developing countries of the region, as trade and production agreements among Middle East and North Africa countries, and between Middle East and North Africa and the European Union begin to gather momentum.
"Even at reduced levels, FDI continues to dominate overall financial flows to the region," it said.
Looking forward, the World Bank anticipates a resumption of growth in FDI over the period through 2012, with a continued—albeit more moderate— pickup in portfolio equity and private debt.
In terms of private capital flows, the developing Middle East and North Africa region saw a modest growth of 1.2 per cent, or $320 million to $25.8 billion during 2010. This in contrast with the sharp pick-up in flows into East and South Asia.
On an upside note, World Bank expects the region's net private inflows - which comprise equity and debt - to grow 26 per cent next year to $32.4 billion.
Moderate gains in portfolio equity and medium-term debt flows were almost wholly offset by the decline in FDI noted for 2010. Equity flows increased for a second year in succession favoring the bourses of Egypt and the UAE.
"For the UAE market, improvements were centered in fall 2010 as the Dubai World restructuring was settled and banking results improved," the report said.
Medium and long-term private debt flows increased by $6.7 billion, with issuance of $2.3 billion in international bonds and the undertaking of syndicated bank borrowing of some $2.7 billion.
Net flows from official creditors increased by $620 million to $2.9 billion in the year. But the decline in FDI by 15 percent to $20.8 billion dominates the flow of capital to the region.
The World Bank expects FDI growth to resume over the period through 2012, with moderate but continued pickup in portfolio equity and private debt.
Follow Emirates 24|7 on Google News.