Gefco Group opens Dubai office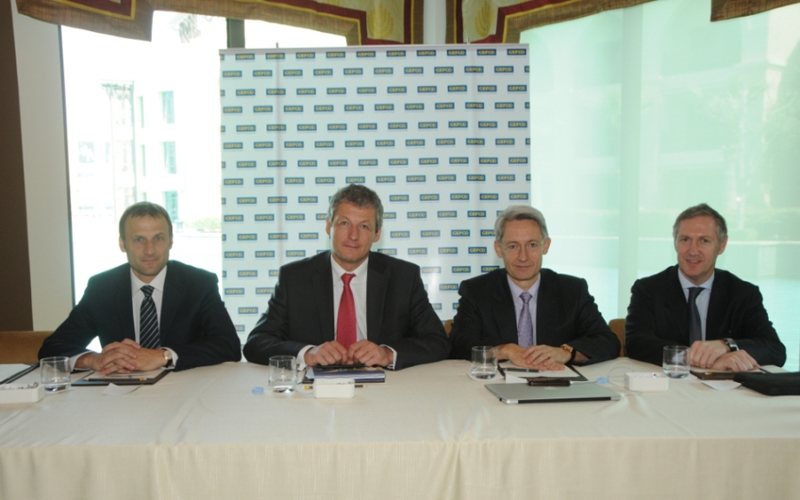 The Gefco Group, an international logistic group, has opened its first office in Dubai, marking the start of its presence in the Middle East region.
Located inside the Jebel Ali Free Zone (Jafz), the company's new offices will be offering effective logistics solutions like inbound overland logistics, outbound automotive logistics and overseas services to key industry verticals like automotive, aerospace, FMCG and electronics.
The company is expected to hire over 15 new personnel to man the Dubai offices and oversee Middle East operations.
Present during the event were Luc Nadal, Chairman of the Board, and Christian Zbylut, Vice President and CEO of International Development.
The company said its plans to invest more than $10 million into the UAE over the next two years.
The opening of the company's pioneering offices in Dubai is part of Gefco's continuing move towards international development and support for its customers across high-growth areas like Central Asia, the Middle East, Central and Eastern Europe, East Asia, India and South America. The new office will be the company's headquarters for the Middle East, where all 'back-office' transactions will be located. In addition, Gefco is expected to expand its operations to cars compound and warehousing activities over the next three years—making full use of 200,000 square meters.
"We are very excited with the potential opportunities to be gained from the opening of our new offices in Dubai, which not only marks our initial presence into the Middle East region, but also demonstrates our continuing move to address the growing need for highly reliable and effective logistic solutions from our customers," said Stefano Pollotti, Country Manager - UAE, GEFCO.
"Making Dubai the headquarters of our Middle East offices proves to be very strategic and advantageous—as we are located right in the heart of the region and central to the operations of various industry verticals. We remain highly confident in this key move to establish our presence and have even started to mull the possibilities of opening offices in Saudi Arabia, Oman and Qatar."
Follow Emirates 24|7 on Google News.