Growth to top 3%: Central Bank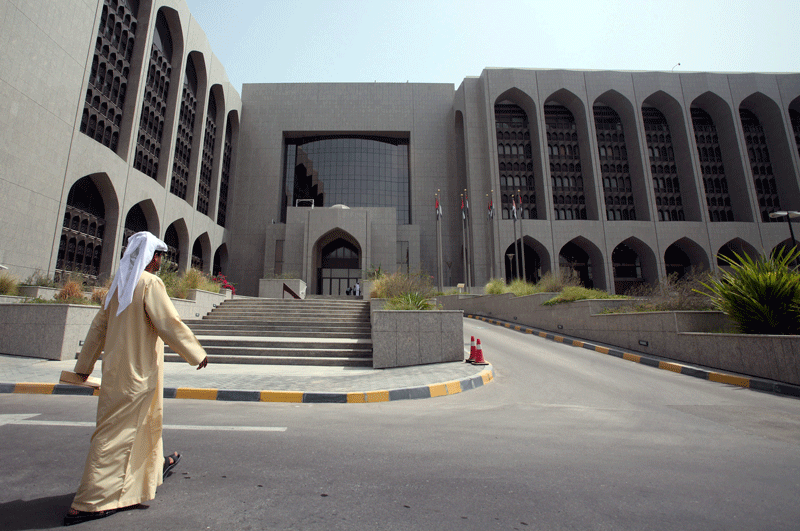 Bank provisions in the UAE jumped 36 per cent to Dh44.3bn in December from Dh32.6bn a year earlier, the Central Bank statistics showed.
Deposits exceeded loans for the third month and rose 6.8 per cent to Dh1.05 trillion. Loans rose 1.3 per cent to Dh1.03 trillion.
The UAE is trying to boost bank lending after a credit squeeze in a market that had been growing more than 30 per cent annually in the previous three years. The central bank last year cut its benchmark repurchase rate to one per cent and the government guaranteed local bank deposits and interbank loans, created a Dh50 billion credit facility and said it would provide banks with Dh70 billion.
The UAE's recovery from the global crisis may be hurt by a shortage of investment projects in Abu Dhabi, the largest and richest emirate, Cairo-based investment bank EFG-Hermes Holding said in September. Another obstacle is reduced spending in Dubai, which is trying to renegotiate bond payments and cut debt, the bank said.
In November, the Central Bank said banks should book provisions for bad loans quarterly instead of waiting until year end. The guidelines classify loans and provisions in line with the Basel Committee on Banking Supervision standards.
UAE growth to top 3% in 2011
Saif Al Shamsi, senior executive director of the UAE central bank's treasury department, said at an event on Monday that the UAE economy should grow by more than three per cent this year and its banking sector is able to weather difficulties in the foreseeable future.
"Economic growth is expected to be over three per cent this year, led by a rebound in tourism and other services that have great potential for more expansion in the future," said Al Shamsi.
The UAE economy expanded 6.2 per cent in 2007 and 7.4 per cent in 2008, according to the National Bureau of Statistics.
Giyas Gokkent, chief economist at National Bank of Abu Dhabi, forecasts economic growth of around four per cent this year.
"The UAE economy might grow faster in 2011, I expect a possible rise in oil output probably in the second half in 2011," he said.
Shamsi also said that UAE's gross domestic product now stood at more than $300 billion. The nominal GDP was Dh914.3 billion ($248.9 billion) in 2009, according to government data.
Analysts polled by Reuters in December expected the UAE economy to expand by 3.6 per cent in 2011 after an estimated 2.3 per cent expansion in 2010. The UAE has yet to release 2010 GDP data.
Private sector lending had been in the red last year as UAE banks grappled with the fallout from debt troubles in Dubai, exposed after the emirate's property bubble burst under the weight of the global financial crisis.
Shamsi said UAE banks now had a strong deposit base, after customers' deposits increased by 21 per cent between September 2008 and December 2010, which put them in a good position.
"It is safe to assume that our banking sector is in a position to weather the difficulties it may encounter in the foreseeable future," he said.
(With inputs from Agencies)
Follow Emirates 24|7 on Google News.