Gulf states' C/A surplus up $57bn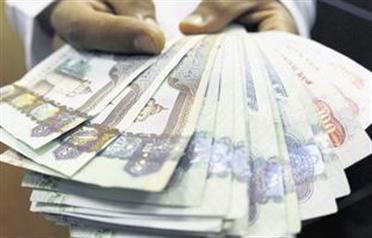 Strong crude prices boosted the combined surplus in the current account of Gulf oil producers by nearly $57 billion in 2010 and the balance is projected to surge further in 2011, according to a key Western financial centre.
From around $62.3 billion in 2009, the surplus in the six-nation Gulf Cooperation Council (GCC) is expected to have swelled to nearly $119.3 billion in 2010, the Washington-based Institute for International Finance (IIF) said.
The balance is forecast to grow to around $133.9 billion in 2011 as crude prices are expected to remain high and oil production of key GCC exporters could slightly increase on the back of recovering global demand.
Despite the rise over 2009, the surpluses in 2010 and 2011 are far below the record balance of $255 billion recorded by the six members in 2008, when average crude prices hit an all time high of around $95 and member states were pumping at one of their highest oil output levels.
A breakdown showed Saudi Arabia, the largest Arab economy and the world's oil basin, is expected to record the highest surplus in 2010-2011 given its massive crude output. IIF estimated its balance at around $46.2 billion in 2010 and nearly $48 billion in 2011, up from $24.6 billion in 2009.
The UAE, the second largest Arab economy, will likely have an estimated current account surplus of $14.9 billion in 2010 and $17.2 billion in 2011 compared with around $8.2 billion in 2009, according to IIF.
The report estimated the balance in Kuwait at $41.8 billion in 2010 and $48.1 billion in 2011 against $27.7 billion in 2009.
Analysts said Kuwait had recorded one of the highest external fiscal surpluses in the Middle East over the past years given its large oil exports and relatively low imports. This is in contrast with the UAE, which became the largest importer of goods in the Arab world in 2009 after overtaking Saudi Arabia.
Qatar's current account balance is estimated to have soared to $9.8 billion in 2010 from around $1.5 billion in 2009 and is projected to rise to $14.5 billion in 2011 after completing mammoth gas projects at the end of 2010.
The report put Oman's surplus at $five billion in 2010 and $6.1 billion in 2011 against a small deficit of around $300 million in 2009. Bahrain, the only GCC member that does not export oil, is expected to have recorded a balance of $1.8 billion in 2010 compared with $600 million in 2009. IIF forecast the surplus to swell to nearly $two billion in 2011 because of higher oil prices.
Its figures showed the GCC's combined oil production was higher by around 200,000 bpd in 2010 and would swell by nearly 300,000 bpd in 2011.
Higher production and prices boosted Saudi Arabia's crude export earnings from around $192 billion to $237 billion in 2010 and the income is projected to increase to nearly $247 billion in 2011, the IIF report showed.
The UAE's hydrocarbon revenue surged from nearly $61.8 billion in 2009 to $80 billion in 2010 and are expected to remain as high as $80 billion in 2011.
Kuwait's income grew from nearly $50 billion to $63 billion and is forecast to climb to about $68 billion.
Qatar's oil and gas earnings increased from $36 billion in 2009 to $49 billion in 2010 and could reach $56 billion in 2011, their highest ever level, according to the report which gave no figures for Oman and Bahrain.
Follow Emirates 24|7 on Google News.