Horwath MAK opens office in JLT free zone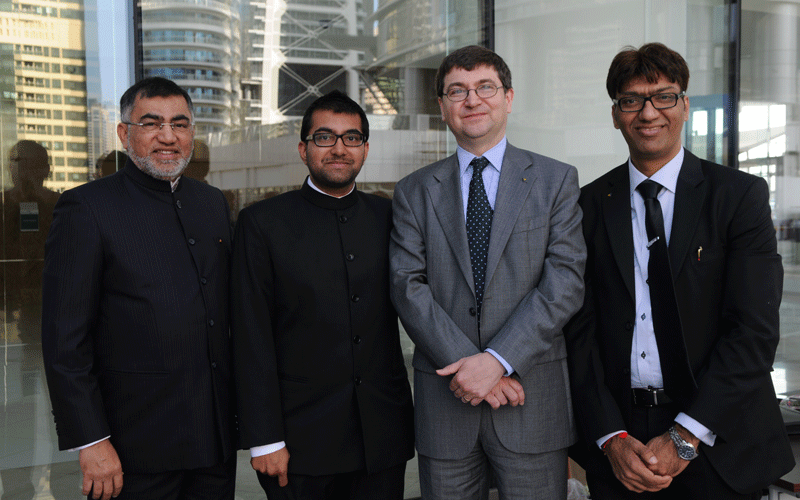 Horwath MAK, a leading audit firm in the Middle East, has opened a new office in Jumeirah Lake Towers free zone in order to be closer to its growing customers.
The opening ceremony was attended by more than 200 guests consisting of Dubai Multi Commodities Centre Authority (DMCC) officials, prominent bankers and lawyers, professional partners, senior official from The Institute of Chartered Accountant of India – UAE (Dubai) Chapter and many other dignitaries.
CA. Nimish Makvana, Horwath MAK DMCC office Managing Partner, said JLT free zone is one of the fastest growing mixed-use free zones in Dubai with over 4,000 licensed member companies from around the world.
It registered over 1,000 companies in the first ten months of 2011, bringing the total to over 4,000. Of these new companies over 90 per cent are first time entrants to Dubai with registrations equally balanced between well-established multinationals and small and medium- enterprises.
It offers both commercial and residential freehold as well as leasehold options for its licensed members at competitive rates.
Dubai Multi Commodities Centre Authority (DMCC), the master developer of JLT free zone, regulates, promotes and facilitates trade across wide range of activities. It offers business activities ranging from trading in oil, gold, diamonds and financial products, to logistical services, marketing, IT and advertising etc.
David Chitty, Council Member of Institute of Chartered Accountants England and Wales, International Accounting & Audit Director at Crowe Horwath International; and a Member of SMP Committee at IFAC and a Partner at officially inaugurated the office.
On behalf of DMCC Authority, Amer Musa Al Jaghbeer, Government Services Director, Legal Registrar; Hassan Nasser, Director Compliance and Inspection; Abhijit Shahane, Manager Business Development; Belal Jassoma, Business Development Executive Manager; Dr. Khalid Maniar, Chairman of Horwath MAK Group; and Zayd Maniar, International Liaison Partner, attended the inauguration ceremony.
Follow Emirates 24|7 on Google News.