IMF revises up UAE real growth to 3.5%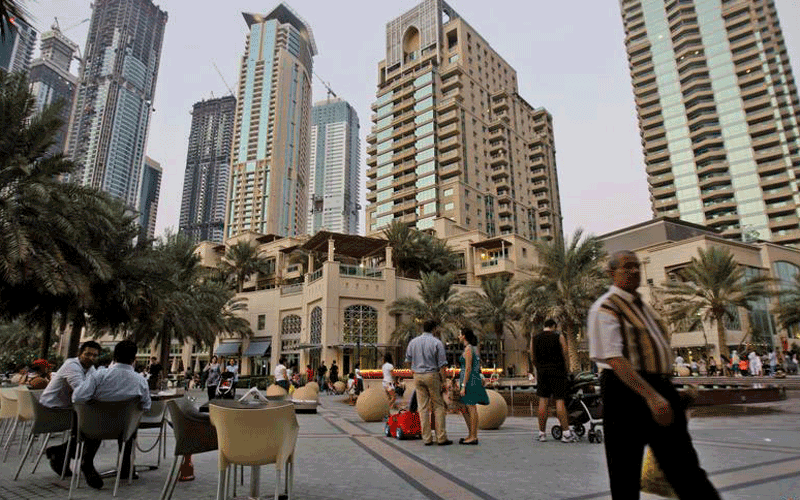 The IMF has revised up its real GDP growth for the UAE this year, citing Dubai's recovery, massive spending by Abu Dhabi and high oil prices.
In March, the Washington-based International Monetary Fund projected growth for the UAE, the second largest Arab economy after Saudi Arabia, at around 3.3 per cent. But it is now forecasting 3.5 per cent.
"The IMF has based its high projections for growth in the UAE on the improvement in the economic data for Abu Dhabi and Dubai," said Masood Ahmed, Director of the IMF's Middle East and Central Asia Department.
"For Abu Dhabi, the IMF raised its growth forecasts to more than four per cent this year…this coincides with positive growth in Dubai due to expansion in trade, logistic services and tourism…Dubai's economy has also regained global confidence following the signing of the debt agreement with creditors."
Quoted by the semi official daily 'Al Ittihad' during a visit to Dubai this week, Masood said the UAE has "promising" prospects for growth in 2011 mainly because of higher growth in non-oil sectors, Dubai's recovery and large public capital expenditure by Abu Dhabi, which is benefiting from high oil prices.
"We now forecast growth for the UAE at 3.5 per cent compared with 3.3 per cent projected in March…this follows an acceleration in growth since the start of this year, an increase in public spending, better liquidity and strong crude prices."
In a recent study, Saudi Arabia's largest bank said high oil prices would sharply boost Abu Dhabi's revenue and this would support the country's finances and economic growth. It said the emirate's revenues are further supported by its state oil company Adnoc and return from its massive overseas assets, controlled mainly by the Abu Dhabi Investment Authority (Adia).
Citing official data, National Commercial Bank said Abu Dhabi projected a budget a deficit of Dh84.9bn in 2010 based on an oil price of about $60 a barrel.
It said the result appears to have been at least largely avoided due to a far higher actual oil price, which averaged above $70 last year.
Reflecting the general nationwide thrust of fiscal tightening, Abu Dhabi government spending in 2010 was projected to fall from Dh251.7bn to Dh207.5bn, according NCB.
But it noted that this was in part because the government had in 2009 undertaken important exceptional measures such as injecting Dh16bn in local banks and $10bn of Dubai bond purchases.
The report also showed Abu Dhabi's oil-related revenues were estimated at around Dh121.8 billion in 2009, followed by nearly Dh118.7bn in 2010. Total budgeted revenues in 2010 were Dh122.6bn.
"Continuing the consolidation trend of 2010, Abu Dhabi intends to balance its books this year. In reality, the fiscal position of the emirate is likely to be significantly stronger since the budget excludes revenues from important state-owned entities, including the Abu Dhabi National Oil Company," it said.
Turning to Dubai, NCB said the emirate's 2011 budget also seeks to trim government spending with the objective of cutting the deficit from Dh6bn to Dh3.8bn. Overall expenditure is set to fall to Dh33.7bn, which is below the levels seen in 2009-2010, it said.
Nearly 43 per cent of this is allocated to the economic sector, which includes infrastructure, transport, and tourism, the report added.
Government revenues are projected to reach Dh29.9bn, it said citing government figures. Of this, 61.7 per cent is due to come from fees and fines while 23.3 per cent is tax revenue.
"Unlike elsewhere in the region, the proportion of oil in Dubai revenues is a modest 8.4 per cent and an additional 6.7 per cent will be generated by investment income," the study said.
"Dubai is planning to use bonds as the principal way of covering its deficits… although the emirate does not currently have a formal sovereign debt rating and concerns persist about the financial health of some government-related companies, Dubai's five- and 10-year bond issues of $1.25bn last year attracted subscriptions of $5bn."

Follow Emirates 24|7 on Google News.