India can tap global demand for capacitors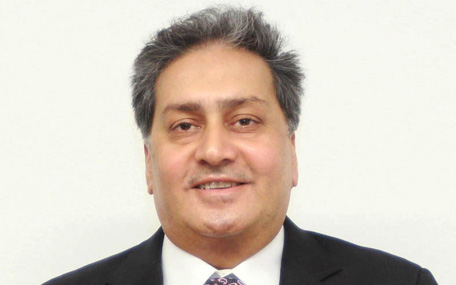 Against the backdrop of surge in the global demand for capacitors, which is estimated to peak to US $ 20.2 billion by 2018, India has to gear up its share in the global exports, according to a position paper prepared by Electronics and Computer Software Export Promotion Council (ESC).
"The good news is that capacitors' world demand is growing at a healthy rate of CAGR 2.5 per cent. This trend will continue even after 2018, which can throw up opportunities for the Indian companies, which have the potentials to considerably up the production in tune with the global demand," says Mr Vinod Sharma, Chairman, ESC adding that India's export of capacitors was valued at a miniscule US$ 96.3 million in 2012-13. The world demand is now for compact, portable, and complex capacitors with higher capacitance value with a low cost. Also, there is a preference for devices with better connectivity and mobility, the ESC position paper points out.
Mr Kamal Vachani, Regional Director of ESC in Dubai points out that world demand for electronic devices would surge in the coming years. Some estimates put that the world import bill for electronics items is going to overtake that of the oil imports. By focusing on items that India has comparative advantage, such as capacitors, India can slowly move to an orbit, where it can capture the growing market for electronic devices. "Also, it is expected that India's own import bill for electronics items is set to touch over US$ 300 billion overshooting that of the oil import bill. Domestic manufacture of quality products can ward off the likely outgo of foreign exchange resources on account the electronics goods imports," he adds.
According the ESC's position paper, Germany is the largest export destination for the Indian capacitors, accounting for a share of 27.88 percent in India's total capacitor export valued at US$ 96.2 million for 2012-13. In absolute terms, export of capacitors to Germany during 2012-13 is estimated at US$31 million. This was followed by the US with a share of 11.73 percent. In value terms, export of capacitors to the US in 2012-13 is estimated at US $ 10 million. China, Turkey and HK are the next 3 destinations with a share of around 5 percent each. UAE falls under the top 15 countries of export for Indian capacitors.
The ESC paper also maps the type of capacitors that India exported. Paper / Plastic film capacitors are the largest capacitors are the top items in the export basket, constituting 52 per cent of the total exports. In value terms, export of Paper / Plastic film capacitors is estimated at US$ 54 million in 2012-13.The next largest category is fixed capacitors. In 2012-13, fixed capacitors valued at US$ 35 million were exported, which is around 34 percent of India's total capacitor export. The other type of capacitors exported included ceramic dielectric single capacitor, mica capacitors, variable capacitors etc. Share of India in these product sub segments is negligible.
There is a rising demand for mica capacitors in various parts of the world especially the US, which are considered to be very reliable. The cost of manufacturing mica capacitors has however gone up because of the use of silver, a costly input, in its production. "ESC is hopeful that any ambiguities in the production of capacitors in India will be soon cleared and all possible measures to encourage electronics manufacturing in India will be ensured," informed Mr D.K. Sareen, Executive Director, ESC.

Mr Kamal Vachani has been representing ESC as Regional Director since 1999. Mr Kamal Vachani informed that to penetrate more in this market, during 2014, ESC will be arranging road shows, delegation's visit, seminars, one to one meeting etc. to tap this huge market in a big way.
Follow Emirates 24|7 on Google News.