India's Nano sales double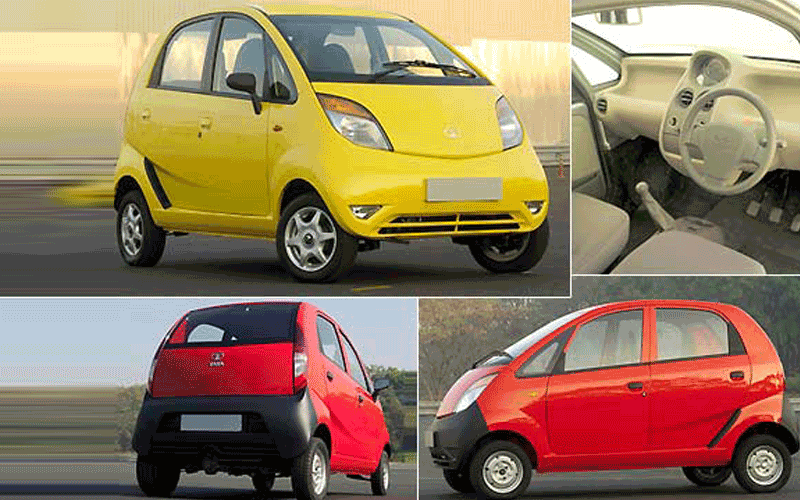 Leading auto makers in India reported strong February numbers on Tuesday, with the Tata Nano, billed as the world's cheapest car, doubling sales from a year earlier after a difficult period.
The Nano, made by leading vehicle maker Tata Motors, sold 8,262 units, a jump of 101 percent from the same period last year, the company said.
India's largest passenger car maker, Japanese-owned Maruti Suzuki, which has a 45 percent share of the country's market, reported that sales rose 15.5 percent year-on-year to 111,645 cars.
Ford India said sales nearly tripled last month, led by the Figo model, selling 9,292 vehicles compared with 3,223 in February 2010 -- a rise of 188 percent.
Auto and farm equipment maker Mahindra and Mahindra showed a 20 percent rise in sales to 33,378 units.
The Nano, which sells from about ê2,500, has had a rough ride in recent months, selling just 509 units in November last year, its lowest ever sales since its launch in 2009 and well below market expectations.
Sales have recovered in the past three months after the company offered a series of after-sales perks, including free four-year warranties, to boost flagging sales.
But the company still has a way to go to convince consumers with the car recently finishing bottom in a customer satisfaction survey by global market research TNS Global, behind its closest competitor, the Maruti Alto.
Tata Motors, which also owns the British luxury marques Jaguar and Land Rover, said its overall passenger car sales rose 18 percent to 31,909 year-on-year.
Sales of the company's domestic commercial vehicles, which are viewed as a benchmark of India's economic health, rose five percent to 41,130 year-on-year.
Passenger and commercial vehicle sales have been on the rise as India recovers rapidly from the global downturn and the country's burgeoning middle class finds itself with more disposable income.
Analysts said that some consumers are likely to have brought forward their purchases of new cars to February because of fears of tax rises in the government budget, which was announced on Monday.
But Finance Minister Pranab Mukherjee kept excise tax on automobiles unchanged, in a bid to maintain demand for cars and commercial vehicles at a time when the cost of raw materials is rising.
"India's consumption story for cars will be strong but we will see the pace of growth moderating in the coming months," said Mahantesh Sabarad, an auto analyst at Fortune Equity Brokers India in Mumbai.
India's car makers have raised the prices of their vehicles recently to offset increased prices of steel and rubber components.
Car sales for the fiscal year ending March 31 are forecast to grow by at least 25 percent from a year earlier, according to the Society of Indian Automobile Manufacturers (SIAM).
With just one in 10 households in urban areas owning a car and one in 50 in rural areas, India remains an under-penetrated, alluring market, drawing manufacturers from US giant General Motors and Ford to France's Renault.
Follow Emirates 24|7 on Google News.