Indian banks reluctant to lend to Keralites for their ability to repay loans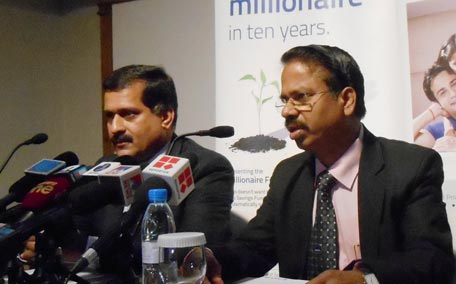 Banks in the India are reluctant to give loans to Keralites as majority of the borrowers are unable to repay due to huge amount of money they borrowed on abnormally high interest rate, said an Indian banker.
Though Kerala banks are flooded with deposits from Non-Resident Indian, Keralites are rated as the highest borrowers in India.
Nearly half of the Keralite population owe debt to banks with an average debt of an urban family amounting to Rs174,329 (Dh12,000) and Rs147,402 for a family in the rural areas, according to a recently-released National Sample Survey.
If the unpaid debt to banks and money lenders is combined, an average urban family's debt burden is amounting to Rs371,277 and a rural family's Rs297,752.
Speaking to Emirates 24|7, Varghese KI, General Manager at Federal Bank, one of the five major commercial banks from Kerala, said: "Nearly fifty percent of Keralites owe debt to banks is due to the large scale borrowing from money lenders and other companies that charge very high interest rates. Some people are spending more than what they have and this is a major problem. Commercial banks like us cannot lend to customers who cannot repay the loans."
He said conventional banks look into the creditworthiness, security and repayment ability of the borrowers, while some private lenders are only concerned about the security and not the repayment capacity of the borrower.
The National Sample Survey said more than 60 per cent of the Keralites are burdened with heavy debt.
Federal Bank, the fourth largest private sector banks in India in terms of footprint, has 1,222 branches and 1476 ATMs. During the third quarter ending December 31, 2014 the net profit of the bank grew by 29.13 per cent to Rs725.22 crores as against Rs561.60 crores as on 31 December 2013.
Total deposit of the bank reached Rs65,550 crores, out of which one third came from Non Resident Indians.
Varghese said that the new generation is not keen to visit the bank branches and do transactions through their mobile phones or the Internet, so the banks are reducing the number of branches and rather focusing more on technology products.
"Now within five minutes we can tell a housing loan customer whether he is eligible or not. Our book, a digital passbook has been doing well and received many awards. We expect that by 2020 most of the bank transactions will be through smart phones," he added.
Follow Emirates 24|7 on Google News.