Indian rupee sinks to 18.38 vs Dh1: Another lifetime low soon?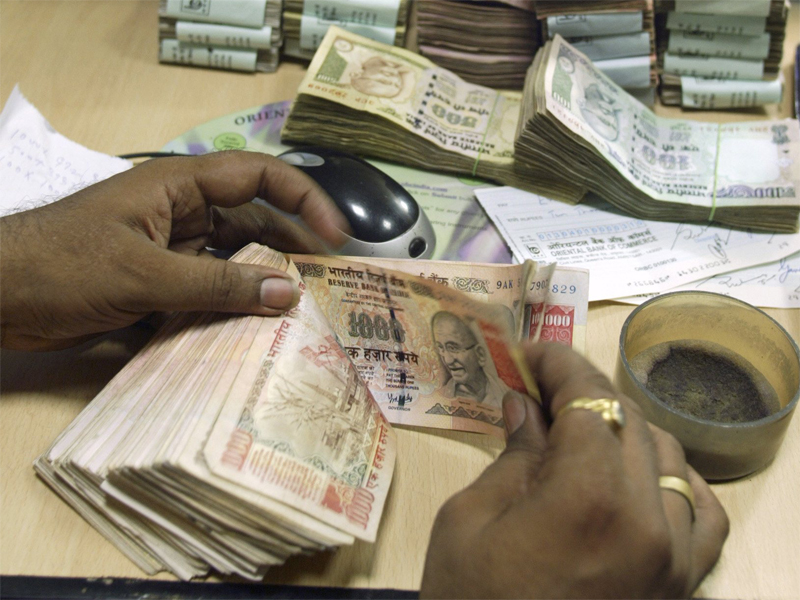 The Indian rupee broke the psychological Rs67-barrier against the US dollar in on Thursday, sinking to a 28-month low of Rs67.52240 against the US dollar.

That works out to Rs18.38 vs Dh1, a level that Indian expats in the UAE last saw in early September 2013, when the rupee sank to Rs18.55 vs Dh1 (Rs68.15 vs $1) – an all-time low – right on the eve of 'rock star banker' Raghuram Rajan taking charge as the 23rd Governor of the Reserve Bank of India, the country's apex bank, on September 5, 2013.

Owing to the confidence that he managed to instill in foreign and local financial institutions – as well as some solid steps taken to stem the rupee's downfall – the Indian rupee improved by more than 14.4 per cent in a little over eight months, to Rs15.87 vs Dh1 by May 2104.

Since then, however, the Indian currency has now lost 15.8 per cent, and is in danger of making another lifetime low soon.

Led by dismal exports, a combination of factors is pushing the Indian currency weaker, including weak equity markets and lackluster foreign investment flow.

Catching the Chinese flu

A slowdown in the Chinese economy spells bad news for India as it does for most emerging markets. Global growth forecasts for 2016 have been slashed by the World Bank from an already weak 3.3 per cent to an anaemic 2.9 per cent, translating to an even weaker export growth for India.
The Indian government expects exports to decline by 13 per cent year-over-year to $270 billion in the 12-month period ending March 2016.

While the RBI does intervene whenever there are wild fluctuations in the rupee, the apex bank has been conspicuous by its absence lately in the most recent rupee slip-up. That may be by design rather than by default, argue experts.

With China devaluing its yuan by 1.5 per cent in the first week of January, speculation among market players regarding an 'unprecedented' drop in the Chinese currency is growing. In that light, India will have to let its currency slip by at least as much as the yuan depreciated to keep its exports competitive.

Foreign fever

Further, with a weaker global growth means that any prospects of windfall foreign investment making its way into India this year will remain a pipedream. Granted, India's foreign reserves stand at historic highs of $350 billion, but its foreign debt too is at historic highs – at $482 billion in September 2015. This doesn't augur well for confidence among foreign investors, who were net sellers of $3.13 billion worth of shares on the Indian equity markets.

In addition, inflation continues to creep up, with retail inflation in December 2015 recording its fastest pace of growth in 15 months. Consumer prices rose 5.61 percent in December from a year earlier after a 5.41 per cent increase in November, India's Statistics Ministry said in a statement this week.
Follow Emirates 24|7 on Google News.