Indo-China trade hits $60bn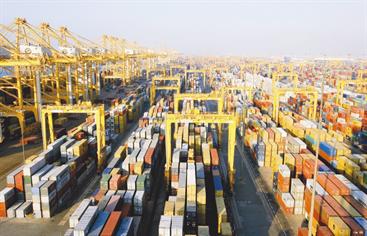 Trade between India and China crossed $60 billion for the first time, exceeding actually the target set by the two countries for 2010 some time back.
According to figures released in Beijing, China supplied goods worth $40.8 billion to India, and imported minerals, raw materials and cotton from India worth a little more than $20 billion. The total figure for the bilateral trade for 2010 was $61.7 billion.
The India-China trade had reached a peak figure of $51.8 billion in 2008, slumped to $43 billion in 2009 due to the worldwide recession, and has now gone up again.
The balance of trade is heavily in favour of China, by more than $20 billion.
It may be noted that many Indian companies in fact send components to China, as in the case of fan and heater motors, and then get the finished products from there due to the cheaper costs of plastics. China is also a major supplier of power generation equipment to India.
India has been a major source of raw materials like iron ore to China, but is keen now to export pharmaceuticals and IT products due to the country's global dominance in these sectors. China has recently promised to encourage imports of at least medicines from India.
Chinese Health Minister Chen Zu recently observed that the Indian pharmaceutical industry was good and competitive.
"We know India's pharmaceutical sector, including non-generic and creative medicine, is leading the developing world. China has a huge market potential for healthcare services and medicines. We more than welcome pharmaceutical companies from countries like India to China."
Follow Emirates 24|7 on Google News.