Industrial firms in Jafza increase to 593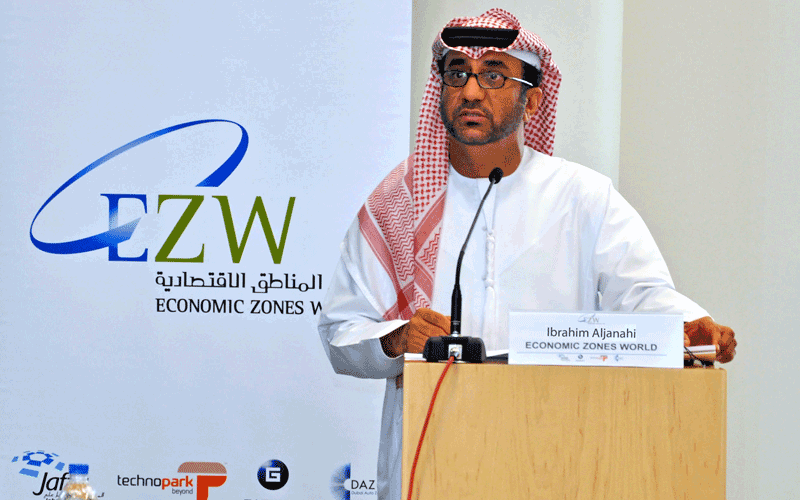 The number of industrial companies in Jafza stood at 593 at the end of 2011, up 4.5 per cent from the previous year, Jafza official said.
Jafza saw 34 new industrial companies joining the free zone last year, which includes many leading multi-nationals such as MAN, David Brown, Allison Transmission, Legnano Teknoelectric, Stemcor Special Steels Limited among others. Around 61 per cent of the new companies are in machinery and equipment sector, 18 per cent are in consumer goods, 9 per cent each in chemical/ petroleum and steel and metal and 3 per cent in automotive.
Ibrahim Aljanahi, Jafza Deputy CEO, citing a 2011 KPMG report on 'Global Manufacturing Outlook' stated that despite the fact that global manufacturers were optimising operations with a greater focus on efficiency and risk management, they were still confident about the year ahead with 53 per cent respondents remaining optimistic and 25 per cent very optimistic.
He said: "This bodes well for industrial output and trade not just globally but here in the region as well. In Jafza we have a robust manufacturing and industrial sector. Total trade generated by companies with a manufacturing license stood at Dh70 billion, in 2010, which amounts to little over 30 per cent of Jafza's total external trade of Dh233.27 billion."
Aljanahi added: "We have held a series of forums in the last year in order to maintain a constant dialogue with our customers to understand their complex and constantly changing business requirements which enable us to better accommodate the growth of their businesses. Sustaining our customer relationships is a priority and we view concerns as opportunities to strengthen our company."
Senior officials from Jafza and partners including Dubai Customs, DP World, Civil Engineering Department (CED), Environment Health and Safety (EHS) Department, Dubai Chamber of Commerce & Industry, Dubai Trade and DNRD collectively addressed queries at the Forum.
Follow Emirates 24|7 on Google News.