Infiniti sales grow 5% in ME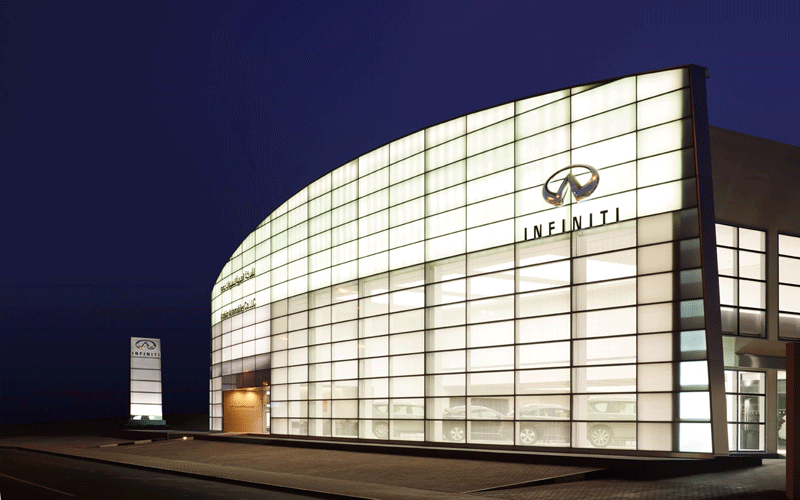 Japanese luxury automaker Infiniti on Wednesday said it sold 4,569 vehicles in the Middle East last year, an increase of 5.17 per cent in growth sales driven by sedan sales.
A press statement said that M37/56 sedans sales jumped 175.88 per cent, becoming the fastest growing luxury model in its segment. Likewise, sales of the G37 convertible rose 54.55 per cent.
Leading the region was Azerbaijan, which posted an extremely large 2011 sales growth of 131.67 per cent over 2010, followed by Bahrain at 81.06 per cent, Kuwait at 76.48 per cent, and Oman at 29.43 per cent. Dubai and the Northern Emirates posted positive growth of 19.35 per cent, while Lebanon showed growth of 15.38 per cent.
Following on the success of the M37/56 and G37 convertible, the EX 35 premium compact-crossover SUV surged with 26.67 per cent better sales, while the G37 sedan's numbers were also up 19.26 per cent. The all new, redesigned luxury SUV QX56 also used its opulent styling and powerful 400 horse-power V8 engine to post a strong gain of 12.30 per cent. FX35/50 remained Infiniti's best-selling model with an impressive 1,699 units sold across the region in 2011.
"We're extremely happy that we've been able to deliver such good numbers in what was a difficult year, due to the Earthquake in Japan in March 2011. It shows that Infiniti is delivering exactly the type of luxury experience and inspired driving performance that our customers want," said Jurgen Schmitz, General Manager, Infiniti Business Unit in the Middle East.
"We've been present in the GCC for eight years now, and everything is falling into place to massively increase our market and build towards Infiniti's Mid-term Plan target to grow to 10 per cent of the global market share among luxury brand segments by 2016. The launch of the all-new JX crossover SUV in 2012 is a bold next step in this direction," Schmitz added.
Follow Emirates 24|7 on Google News.