Japan banks, JGB yields plunge as traders assess SVB fallout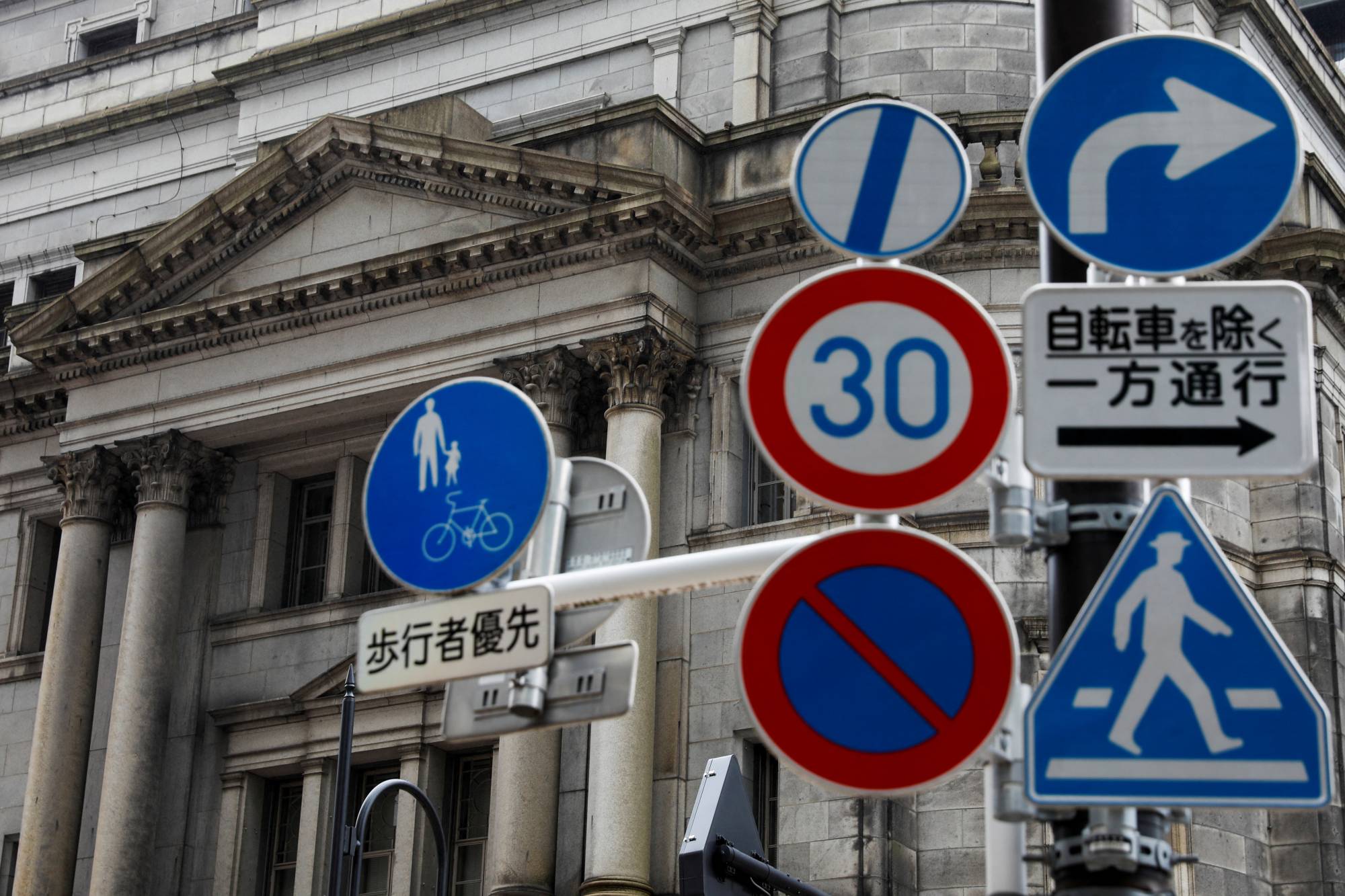 Japanese banking shares on Tuesday tumbled the most since the onset of the COVID-19 pandemic, dragging the Nikkei share average down more than 2%, as investors tried to gauge the fallout from the collapse of two U.S. lenders.
Yields on Japanese government bonds plunged to multi-month lows - with 10-year yields sliding to 0.24% for the first time since November - as they tracked U.S. peers amid a global flight to quality.
Yield curves have flattened, putting additional weight on banks by cutting the outlook for lending profit.
Fallout from the collapse of Silicon Valley Bank and Signature Bank widened overnight, despite U.S. government efforts to shore up confidence.
Contagion fears also spurred investors to rein in expectations for how soon the Bank of Japan could loosen or even scrap its peg on long-term JGB yields - bets that had driven the Tokyo Stock Exchange's banking index up nearly 28% since late-December to the highest since 2015 last week.
"The pressure to unwind positions is extremely big here," said Yunosuke Ikeda, chief equity strategist at Nomura Securities. "Hopes have been dashed for near-term BOJ policy normalisation."
The TSE banking index ended the day down 7.4%, extending losses after Monday's 4% slide in the initial reaction to the SVB collapse. The index also dropped 5.4% on Friday after BOJ Governor Haruhiko Kuroda's final policy decision failed to bring any hawkish shift.
Regional lenders came under the most pressure, with First Bank of Toyama suffering a nearly 12% decline, but giants such as Mitsubishi UFJ Financial Group and Sumitomo Mitsui Financial Group also slid, by 8.6% and 7.6%, respectively.
The Nikkei sank 2.2% to end at 27,222.04, its worst day in nearly four months. The session low of 27,104.75 had not been seen since Feb. 22.
The broader Topix, which is more influenced by swings in bank stocks than the tech-heavy Nikkei, fell 2.7% to 1,947.54, its biggest drop since late September. At one point it was down as much as 3.2% at 1,935.62, the lowest since Jan. 20.
The steep declines came despite more assurances from Japanese officials, with Finance Minister Shunichi Suzuki telling reporters on Tuesday he did not expect SVB's failure to have a big impact on Japan's economy or financial system. He declined to comment on its potential impact on BOJ policy.
"At this moment I don't see any signs of bank runs in Japan," said Norihiro Yamaguchi, senior economist at Oxford Economics.
"Yes, unrealized/realized losses from foreign bond investments among Japanese banks are increasing, and surely it will weigh on their profit," he said. "But it won't mean that they are illiquid or insolvent."
The lending outlook has darkened with diminishing bets for both BOJ policy tweaks and additional tightening by the U.S. Federal Reserve, compressing yield curves at home and abroad.
The 30-year JGB yield tumbled as much as 15 basis points to 1.14%, the lowest since late-August, while the two-year yield fell 1.5 basis points to -0.045%.
The benchmark 10-year yield slumped by as much as 6 basis points to 0.24% at its lowest point, a level not seen since Nov. 24, and even below the prior 0.25% yield cap that applied before the BOJ's surprise decision to double it to 0.5% on Dec. 20.
The yen strengthened versus the dollar against the backdrop of a less hawkish Fed, reaching a one-month high of 132.295 overnight, although it retreated to 133.87 on Tuesday.
A stronger yen puts pressure on exporters by cutting the value of their overseas revenue.
Automakers tumbled, with Nissan, Mitsubishi Motors and Mazda each down at least 5%.
Follow Emirates 24|7 on Google News.