Julphar profit up 15% to Dh230m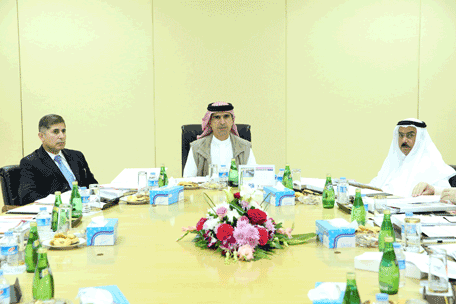 Julphar, Ras Al Khaimah-based pharmaceutical products producer and distributor, on Sunday said its profits in 2013 rose 14.9 per cent to Dh230.4 million while revenues increased 15.4 per cent year-on-year to Dh1.362 billion.
Sales during the year were driven by the private market sales which saw a yoy growth of 19.4 per cent.
Julphar Chairman, Sheikh Faisal Bin Saqr Al Qassimi, said: "The UAE is driving forward healthcare expansion at an international level and Julphar is proud to play a significant role in shaping the future of our industry. As the first and largest Emirati Pharmaceutical Company, we are positioned to help create a truly global platform for quality healthcare.
"We extend our thanks to our Government, Customers, Board of Directors and financial institutions, employees and all other stakeholders for their whole-hearted and continued support and contribution in the success of Julphar."
The company continued to show robust operational performance during 2013.
Gross profit during 2013 was Dh820.7 million, up 17.7 per cent. Operating profit totaled Dh235.9 million, up 8.6 per cent. Operating profit margin during the period was a robust 17.3 per cent. Profit for the year was Dh230.4 million, up 14.9 per cent yoy.
GVG Krishna, CFO of Julphar, said: "2013 has been another great year for the company. The sales mix has seen some shifts during the year. In the private market segment, while our traditional strongholds KSA, the UAE, Iraq and Lebanon have continued to see strong double-digit growth, Kuwait, Oman and Morocco too saw a strong demand for our products. In the tender segment, on the other hand, Libya, Jordan, Ethiopia and Yemen showed strong performance".
Follow Emirates 24|7 on Google News.