Licenses issued by DED rises 6% to 1,372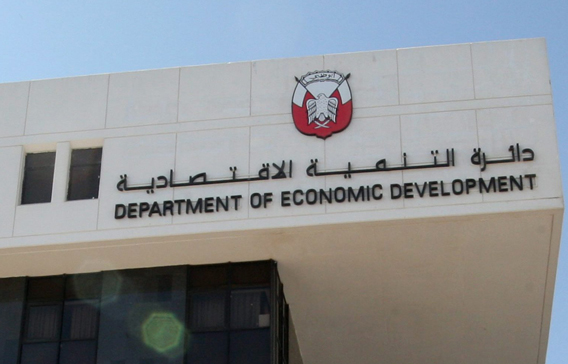 The Dubai Department of Economic Development (DED) issued 1,372 licences for various types of businesses in Dubai in December 2012, a 6% increase from the 1,297 licenses issued in December 2011, reflecting robust growth and stability across key economic sectors in the emirate. A majority of the new licences issued compared to the same period in 2011 was in the tourism sector (42%), followed by the professional (10%) and commercial (5%) sectors.

The increase in licenses relates to a higher level of interest in commercial and professional activities among businessmen and investors in Dubai.
Commercial licenses accounted for 73 per cent of the total licenses issued in December 2012, followed by professional (25%), industrial and tourism (1% each) licenses.

"DED's strategy, guided by the directives of our wise leadership in stimulating economic diversification, has contributed to growth across a number of vital sectors. Recent statistics have revealed the high level of interest and impact the Emirate of Dubai has generated among entrepreneurs and businesses regionally and internationally," said Saeed Matar Almarri, Deputy CEO, Business Registration and Licensing Sector in DED.

Almarri noted that the investment climate in Dubai presents the ideal destination to start a business and create partnerships. He said: "DED seeks to overcome obstacles, facilitate investment inflows and boost economic activity in Dubai by providing a full range of solutions and services with added value for entrepreneurs and investors."

The total number of licenses amended in December 2012 was 5,416, while the total number of renewed licenses reached 6,929. The total number of business registration and licensing (BRL) transactions reached 48,025, compared to 42,579 in December 2011, an increase of 13 per cent.

The total number of trade names issued in December 2012 reached 5,364, a 14% increase compared to December 2011 (4,922), and the number of initial approvals increased 14% to 2,467 from 2,158 in December 2011.

The total number of commercial activities licensed in December 2012 was 3,161, with General trade leading the list of the top 10 licensed activities (221 licences) followed by Dyes & paints (85 licenses), Tiling of floors and walls (84), Carpentry and flooring (78), Installation of suspended ceilings and light cutouts (73), Sanitary extensions & wares (71), Installation of air conditioning systems, ventilation and air purification (69), Perfumes and cosmetics (67), Readymade garments (66), and Textiles and fabrics (65).

The number of professional activities licensed in December 2012 reached 805. Special-purpose facility activity led the list of the top 10 licensed activities in this category with 53 licences, followed by Cleaning services for buildings and residences (40), Restaurants, Coffees, Sewing women's clothes, Beauty and personal care centre, Sewing & embroidery for women, Designing computer systems, Hairdressing for women, and Wiring repair and electrical installation were the other leading activities in this category.

In the tourism sector, Inbound tourism was the leader with eight licenses, followed by Travel and tourism agent, Hotel management, and Leasing of hotel apartments.

In the industrial activities segment, Domestic furniture industry led the list of licensed activities followed by Trailers industry, Electrical measurement and control devices, Higher pressure vessels, Blending and packaging dried mixtures of juices and ice cream, wooden windows and doors, Interior design wooden supplies, Manufacturing of napkins and paper towels, Synthetic resins industry, and Insulation industry.
Follow Emirates 24|7 on Google News.