Maktoum Airport preparation for Emirates' move to begin next year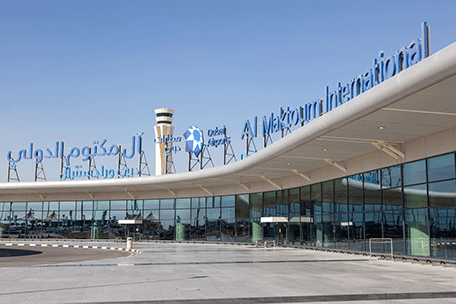 Dubai's Al Maktoum International Airport will begin the preparations next year for Emirates Airlines to move operations there in about a decade, an airport official said on Wednesday.

"By next year, we will do a lot of preparations," Khalifa Zaffin, executive chairman of Dubai Aviation City Corporation, Dubai South told reporters when asked about construction at the new airport that would allow Emirates Airlines to move its hub.

The passenger terminal at Al Maktoum International, Dubai South was launched in October 2013. But only four airlines have started flights from the new airport, with most opting to stay at the busy Dubai International, clustering around Emirates and where existing traffic is.

Emirates, the world's fourth largest airline by scheduled international passengers, meanwhile is facing capacity constraints at Dubai International despite runway upgrades last year to increase efficiency.

President Tim Clark last year said Emirates would take up vacated space at Terminal 1 as the new Concourse D is launched.

Dubai Airports officials said construction of the concourse has just finished and the testing phase will now be launched.

Initially planned for summer 2015, Concourse D from Terminal 1 may be ready in the first quarter of 2016 and be able to handle operations of about a 100 airlines.

"People want to be there (Dubai International) because they can make connections and everyone is there," Paul Griffiths, chief executive of Dubai Airports said on why airlines are reluctant to move to the new Al Maktoum International airport.

"Now those capacity opportunities are becoming more difficult to satisfy. So people will have to look at different airports."

Emirates airlines in the coming years will take deliveries of the orders it has placed in 2013 for 150 Boeing 777x and topped up its A380 jumbo jets order of 90 with another 50.

"Emirates obviously needs to maintain the integrity of its hub and it can't move until it's got sufficient capacity to move its entire hub," Griffiths said. "That will have to be in phase 2 (of Al Maktoum International), which we're projecting will be in the middle of the next decade."


Follow Emirates 24|7 on Google News.