Mideast buyers invest Dh19bn in European hotels in 2 years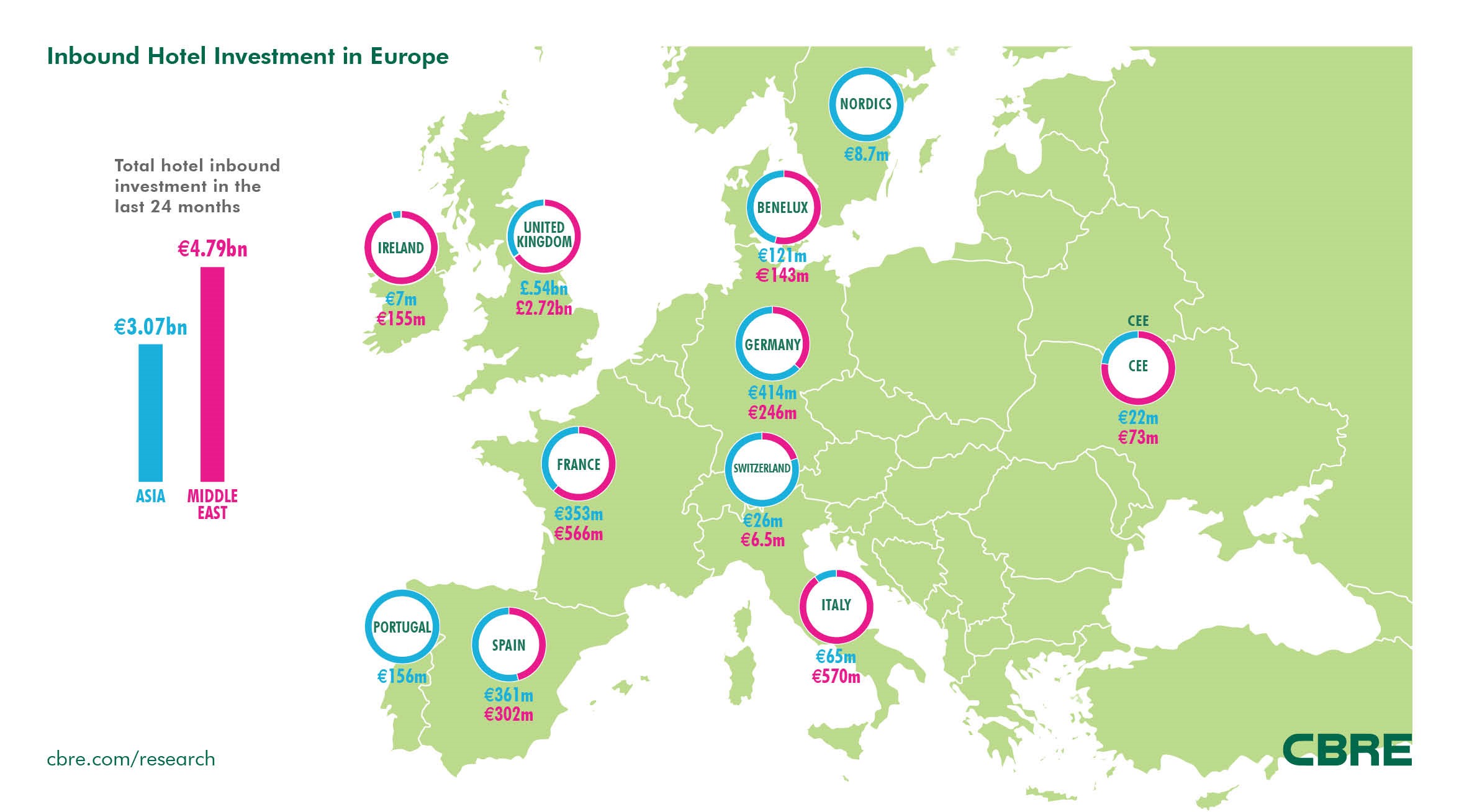 Middle Eastern buyers invested €4.79bn ($5.22bn; Dh19.15 billion) in some of the world's most iconic hotels across key European markets in last 24 months, according to Check In, a European inbound hotel investment report by CBRE, a global real estate consultancy.
The United Kingdom was the key target market for Middle Eastern investment, receiving £2.72bn of Middle East outbound investment, followed by Italy and France, receiving €570m and €566m respectively.
Recent assets to fall under Middle Eastern ownership include Claridge's, The Connaught and the Berkeley in London's Knightsbridge, as well as the Intercontinental Paris Le Grand.
The report revealed that total European hotel investment volumes in 2015 were triple that of the same period in 2007, and investor intentions point strongly to a continuation of this trend.
"Whilst the fall in oil revenues, for many of the SWFs, will have an impact on spending ahead, trophy and strategically important assets will continue to attract strong interest, particularly in the gateway cities of US and Europe. Investment in the highest quality hotels in the most international cities is seen as a secure component of the real estate markets."
Medium to long-term investment into these top-tier hotel assets generally reward owners with a high level of stability in an increasingly volatile world of commodities and equities," said Nick Maclean, Managing Director, CBRE Middle East.
Middle Eastern investors continue to seek new hotel markets in which they can claim a stake - particularly as esteemed five-star assets seldom hit the market.
The rich culture, heritage and architecture of Central Europe appears to have caught the imagination of the Emiratis, exemplified by the purchase of the InterContinental Budapest in late 2014. Recently opened direct flight routes from Dubai and Doha to Budapest may be a sign that this is just the start of an Arabian spending spree on the banks of the Danube.
Catherine Rawanduz, Head of Hotels France, Belgium, Luxembourg, Switzerland added, "The Parisian market is experiencing an influx of international capital. As part of the Eurozone, Paris is seen as a secure place for investment and is the second priority, behind London, for international capital. We're seeing a steady increase in interest from Middle Eastern investors in upscale and trophy assets, with a number of transactions taking place over the last 18 months. High net worth families and sovereign funds from Qatar are leading the pack."
In March 2015, Qatar Airways completed the purchase of the four-star Sheraton Skyline at London's Heathrow Airport; this was followed by the subsequent purchase of the Novotel Edinburgh Park - a mid-market operation located in close proximity from Scotland's busiest gateway. This may suggest that some Middle Eastern investors are now willing to consider opportunities further along the risk curve.
Ultimately, this widens the spectrum of targets for capital from the Gulf entering the European hotel space, and a likely continuation of this trend will add to the ever-increasing liquidity that is seen in the sector.
Follow Emirates 24|7 on Google News.