Mideast physical security market to grow 37% to Dh19bn in 2016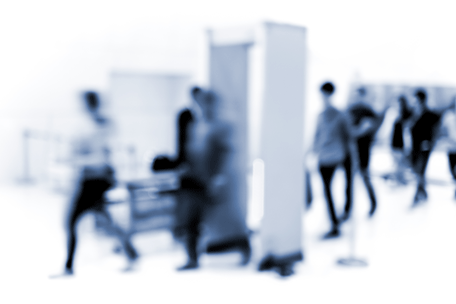 Spending on the Middle East physical security market is set to surge by 36 per cent in 2016, as infrastructure investment coupled with increased urbanisation fuels demand for equipment to protect critical assets and people, according to new research.

Global analysts Frost & Sullivan estimated the regional demand for physical security equipment will be worth $5.2 billion (Dh19 billion) in 2016 compared to $3.8 billion (Dh13.94 billion) in 2015, growing by nearly 37 per cent.

Physical security solutions such as intruder alarms, video surveillance, electronic locks, perimeter protection, door alarms, access control protocols and identification systems are in high demand, while the rise of Internet of Things (IoT) will mean an increase in smarter and networked systems available in the market.

According to Frost & Sullivan, the intensity of investment is expected to peak during the next two years toward 2020, when spending on physical security will reach $10.2 billion, comprising 10 per cent of the global market.

The figures were announced today at a press conference in the lead-up to Intersec 2016, a trade fair for security, safety, and fire protection, taking place on January 17-19 at the Dubai International Convention and Exhibition Centre.

The 18th edition of the three-day event will open 10 per cent larger than the previous year, featuring 1,290 exhibitors from 55 countries, and spanning 50,000sqm of exhibition space.

According to organiser Messe Frankfurt Middle East, Intersec 2016 will be the most internationally representative ever, while UAE exhibitor participation is also at an all-time high, growing eight per cent over the previous year, with 217 exhibitors covering 10,400sqm of exhibition space.

Ahmed Pauwels, CEO of Messe Frankfurt Middle East, said: "Trends such as the Internet of Things is having a significant impact on the regional security, safety and fire protection industries, where products and services are increasingly becoming interconnected and 'Smart'."

The biggest growth year-on-year is recorded in the Fire & Rescue and Information Security sections; with 374 exhibitors, Fire & Rescue increased in size by 27 per cent year-on-year, while 40 exhibitors in Information Security means the fast-growing section dedicated to combating cyber threats has doubled in size in both exhibitor numbers and exhibition space.

Commercial Security remains the largest individual section with 543 exhibitors, while Physical & Perimeter Security (49 exhibitors), Safety & Health (167 exhibitors), and Homeland Security & Policing (99 exhibitors) are also widely represented.

"With 83 per cent of exhibitors based outside of the UAE, and 37 of the world's top 50 security solutions providers on-board – including, once again, the entire top ten – Intersec truly is a global event, and the world's leading knowledge-sharing and business networking platform for anyone involved in safety, security, and fire protection."

Other new additions this year at Intersec 2016 include a Safety Design in Buildings Pavilion in the Fire & Rescue section, along with a dedicated Jobs & Careers Pavilion, bringing thousands of professionals together with specialist security-related recruitment companies.

The three-day event will also feature a dedicated series of industry conferences held in cooperation with the Dubai Police and Dubai Civil Defence; the Occupational Health & Safety Conference will take place on 17-18 January, while the Middle East Fire Conference and the Critical Infrastructure Security Conference will both take place on 18-19 January.

More than 28,000 trade buyers from 118 countries are expected to visit Intersec 2016, all of which will stop by the 14 country pavilions from Canada, China, Germany, Hong Kong, Italy, Korea, Pakistan, Singapore, Taiwan, UK, USA, and for the first time will see pavilions from France, the Czech Republic and India.
Follow Emirates 24|7 on Google News.