NBAD approves 40% cash dividends and 10% bonus shares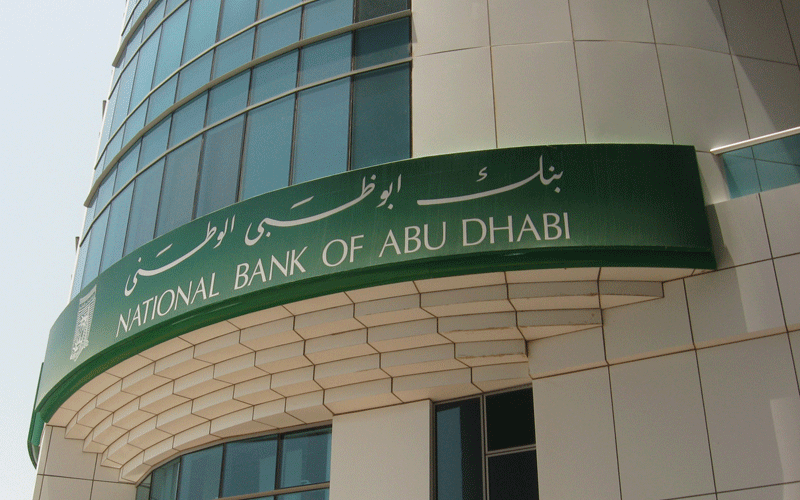 The National Bank of Abu Dhabi's (NBAD) shareholders approved distribution of a cash dividend of 40 per cent and a stock dividend of 10 per cent for the financial year ended 31 December 2014.
They also voted in favour of issuance of a Tier 1 perpetual bond programme at a maximum amount of $2 billion at the annual ordinary general meeting (AGM) and the extraordinary general meeting (EGM) held on Tuesday in Abu Dhabi.
Shareholders registered in the Bank's share book on March 22, 2015 shall be eligible to receive the dividends approved by the annual general meeting.
The AGM, convened under the chairmanship of Nasser Ahmed Alsowaidi, the Chairman of NBAD, reviewed and approved the directors' report, auditor's report and the financial statements for the year ending 31 December 2014.
NBAD's ordinary annual general meeting elected five members for the Board of Directors including two independent directors as follows, Sheikh Mohammed bin Saif bin Mohammed Al Nahyan, Sheikh Ahmed Mohammed Sultan Al Dhaheri and Sultan bin Rashed Al Dhaheri
The two new independent directors elected at the AGM are Matar Hamdan Al Ameri and David Beau
Addressing the Bank's shareholders, Alsowaidi said, "In a year characterised by significant global economic challenges, NBAD delivered strong revenue and earnings growth whilst maintaining a solid balance sheet and strong capital position, and the Bank continued to execute against its ambitious 5-year growth strategy".
"We are proud of our disciplined approach to balance sheet management and our strong capital position. The bank now ranks 25th, up from 35th, among the 'World's 50 Safest Banks' as ranked by 'Global Finance' magazine. Furthermore, NBAD continues to be highly rated by all three major credit rating agencies, with long-term debt ratings of AA- by Standard & Poor's (S&P), Aa3 by Moody's and AA- by Fitch," the Chairman of NBAD said.
The Extraordinary General Meeting, convened after the AGM, approved the issuance of a Tier 1 perpetual bond programme at a maximum amount of $ 2 billion.
Follow Emirates 24|7 on Google News.