NBAD Q4 profit jumps 71%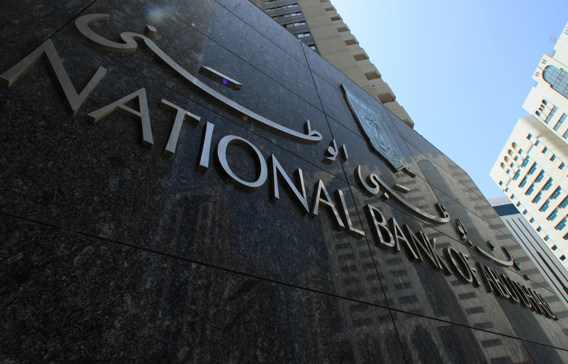 National Bank of Abu Dhabi (NBAD), the UAE's largest lender by market value, reported a 71-per cent jump in quarterly profit on Tuesday, above forecasts, as deposits grew and asset quality improved.
NBAD also said it has about $400 million exposure to Egyptian entities.
NBAD had profit of Dh732 million ($199.3 million) in the three months to Dec 31, up from Dh429 million in the prior-year period, it said in a statement.
Analysts had forecast average profit of Dh672.9 million, according to a Reuters poll.
The bank said full-year profit rose 22 per cent to Dh3.7 billion ($1.01 billion).
"(Last year) was not the easiest year for banking and we have continued to make substantial provisions for non-performing loans," Chief Executive Michael Tomalin said in the statement, adding the lender still managed to hit $1 billion in annual net profits for the first time.
Non-performing loans stood at Dh3.2 billion, or 2.3 per cent of NBAD's loan book while net impairment charges were Dh1.2 billion in the year.
NBAD continued to lend conservatively in 2010, with loans and advances up just 3.5 per cent, but customer deposits showed signs of a come-back, up 6.5 per cent, excluding the government deposits which were converted into secondary capital.
Egypt accounted for three per cent of the lender's loans, seven per cent of group assets and four per cent of its net income in 2010, NBAD said. The bank has previously said it plans to expand further into Arab markets as well as Asia.
Follow Emirates 24|7 on Google News.