NBAD receives strong rating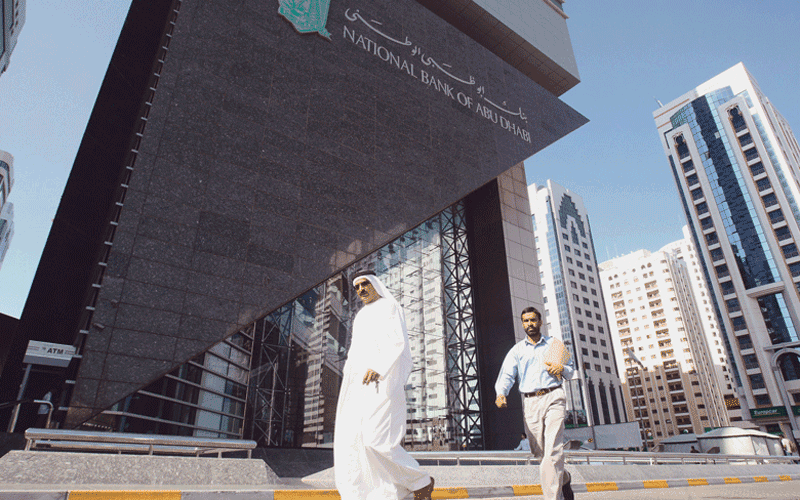 The National Bank of Abu Dhabi (NBAD) received "A+" rating, from Rating and Investment Information Inc (R&I), a Japanese rating agency. The A+ rating gives NBAD a "Stable Outlook."
The latest rating by R&I is among a string of positive ratings the Bank has consistently received, for instance from Fitch Ratings.
"We are pleased that rating agencies continue to affirm NBAD's strong position," said Michael Tomalin, NBAD's Group Chief Executive. "The affirmation of our strong ratings is a confirmation of NBAD's forward-looking and prudent management."
In explaining its decision, R&I said despite rising cost of credit NBAD's asset liquidity would not deteriorate because NBAD "manages credit cautiously, for instance, by setting conservative allowance levels."
R&I states that NBAD deserves the A+ rating because the Bank also maintains sufficient liquidity, its net profits have grown at a solid rate, lending growth is steady, and further diversification of profits sources are planned. It also recognised the Bank for having a client base with strong credit-worthiness.
R&I also lauded NBAD for its strong domestic retail network; the Bank's international network, which is the largest among UAE banks, and its strong ties to Abu Dhabi's development.
"The Bank has considerable dealings with the public sector, including the Abu Dhabi government," R&I said. "As the Abu Dhabi government actively develops the country's infrastructure, the Bank has been offering considerable amounts of real estate and construction financing, and reducing risk concentration."
It adds: "The Bank's risk preference is not high, and it is not aggressively taking risks in order to boost lending. As of the end of September 2010, the Tier 1 capital ratio was 15.7 per cent. R&I believes the Bank's risk resilience is commensurate with the A rating category."
R&I is a global company recognised as an official rating agency in several countries and has offices in Hong Kong, New York and Tokyo. This is the first time the agency is assigning a rating to NBAD.
In March 2010 Fitch Ratings affirmed NBAD's Long-term Issuer Default Rating (IDR) at 'AA-' with a Stable Outlook, basing its decision on robust management and the Bank's performance during the global financial crisis. Fitch also affirmed NBAD's
Short-term IDR at 'F1+', Support Rating at '1' and Support Rating Floor at 'AA-', and Individual Rating at 'B/C."
NBAD is ranked among the World's 50 Safest Banks in 2009 and 2010 by Global Finance.
NBAD is rated senior long term/short term A+/A-1 by Standard and Poor's, Aa3/P1 by Moody's and AA-/F1+ by Fitch and A+ by R&I, giving it one of the strongest combined rating of any Middle Eastern financial institution.

Follow Emirates 24|7 on Google News.