New portal promises faster cash flow for UAE retailers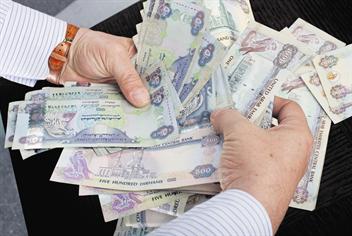 A new income generating source for UAE retailers has been launched which has the potential to double their cash flows over the next few years.
Launched by online payment solution providers Network International and PayPal, the new e-commerce portal will enable UAE merchants to withdraw funds from PayPal accounts to their UAE bank account in the local currency quickly, resulting in fast cash flow for local merchants.
Until now this facility was not available in the UAE and it'll give a fillip to e-commerce industry and quicker flow of funds for retailers in the UAE.
Paolo Zambonini, executive vice-president for product and innovation at Network International, said one of the key challenges emerging for small and medium enterprises is to get their funds quickly and use them for their operations from global or regional sales and with the launch of this portal it is possible to shift funds the same day to their accounts.
He said the UAE e-commerce market is estimated at $2.5 billion (Dh9.17 billion) and will likely grow at 20-30 per cent over the next five years.
"The UAE e-commerce market is expected to double to $5 billion (Dh18.35 billion) based on the sustained growth level over the next 3-4 years," he said.
The $15-billion GCC e-commerce market is forecast to grow 20 per cent annually.
The service has been rolled out only in the UAE with particular focus on UAE and the two companies are discussing to offer the service for retailers in other GCC countries.
The retailers have to pay 1 per cent fee even as the more volume of business they do, the lesser fee they have to pay. Any licensed merchant in the UAE is eligible to register on the global payment solution firm PayPal to use the service.
Kivanç Onan, regional director of PayPal for Mena and Turkey, said cash on delivery is relatively expensive and will not be used by consumers in the long term. "The big leapfrog will come from mobile commerce. That'll really drive the innovation."
PayPal recently said nearly $4 trillion revenues were lost globally due to shopping cart abandonment.
Americans, according to PayPal, spent $40.6 billion in online shopping overseas with UK retailers benefitting most followed by China, Canada, Hong Kong and Australia.

Follow Emirates 24|7 on Google News.