NextGenFDI initiative attracts nine new global tech companies to the UAE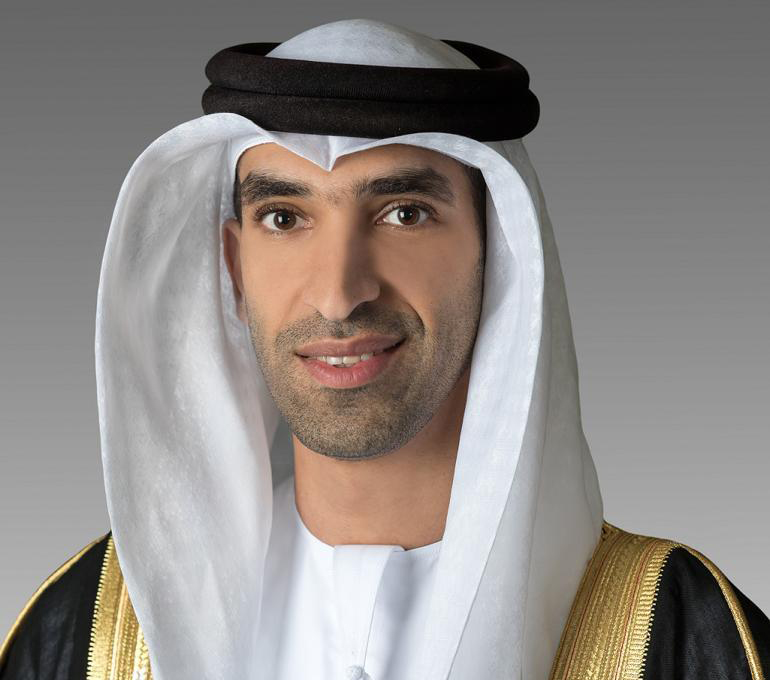 The Ministry of Economy announced that 9 new global companies have joined the NextGenFDI initiative, which was launched by the UAE government in July 2022, with an aim to attract 300 digitally enabled companies that focus on advanced technology applications in various sectors. The initiative supports these companies' expansion in the country and is set to boost the national economy with nearly USD 500 million.
H.E. Dr. Thani bin Ahmed Al Zeyoudi, Minister of State for Foreign Trade, said: "The move confirms the confidence of global companies in the UAE economy and reflects the progress made by the initiative, confirming its key role in strengthening the UAE's advanced technology ecosystem, which is one of the main pillars of the country's new economic model based on knowledge and innovation, in light of the determinants of the UAE Centennial 2071.
H.E. added: "Since launching NextGenFDI, we have received unprecedented interest from businesses across the world that recognize the dynamism of our ecosystem, from rapid set-up options and light-touch regulation to high-quality workforce and supportive, compatible business networks. We welcome this exciting group of companies and look forward to supporting the next stage of their growth journeys."
The latest cohort, which includes Tickets Marche Company, Kasta, The Datafirm, Flyby, Mazarine Group, Polygon, BHAG, HPS, and YuanLi Group, will benefit from an array of incentives and benefits offered by the NextGenFDI initiative. These include support in establishing their new headquarters; support for the smooth and rapid transition of management and employees, in addition to support in obtaining the necessary financing; and rental and housing incentives - all of which contribute to their expansion in the UAE market. The nine new companies also reflect the broad scope and ambition of the initiative, and underline the success of the UAE's efforts to foster future industries in a sustainable manner. For instance, the Mazarine Group, which was established in Paris 40 years ago, is a global independent creative and technology company that develops digital solutions for luxury brands in Europe, US, Japan and China.
HPS is an international cards and payments technology company with more than 450 clients in 90 countries. Their proprietary PowerCARD software is increasingly seen as the future for the payments industry, while their PowerCARD suite is fully integrated with all international payment networks, and supports all major back-office payments functions. TicketsMarche, meanwhile, is an e-commerce platform for the entertainment sector that enables users to buy and sell event tickets, while also generating data to enhance venue operation through predictive analysis.
In blockchain, Polygon is a world leading blockchain platform that creates a multichain blockchain ecosystem compatible with Ethereum, using a proof-of-stake consensus mechanism for processing transactions on-chain while deriving its security from Ethereum. Kasta, founded in 2022, is a platform that works with digital banks across Europe to enable cryptocurrencies to become an accessible, easy-to-use payment method for daily transactions. The DATAFfirm have created a proprietary system to make sense of multiple databases and information sources in the public domain to provide a holistic understanding of an environment or ecosystem, including individuals, consumption traits, cultural aspects, social behaviour, attitudinal triggers and so on. Their process allows researchers, businesses, analysts, students and policymakers to discern real trends, habits and patterns from a 100-percent GDPR-compliant 'real-virtual' people database.
UAE-based FlyBy, which has just closed a US$1 million seed round led by Silicon Valley's FHS Capital and London's VN2 Capital, is scaling a novel business model that unlocks new out-of-home advertising revenue streams via networks of delivery drivers.
Beijing-based Yuanli Group is a leading education technology company whose solutions are designed to create inclusive, equitable education. The Group has the world's largest ed-tech R&D team and has developed a number of AI-based educational technologies. The Group not only provides technological solutions for schools and districts to achieve digital upgrade and large-scale personalized teaching and learning, but also equips individual customers with digital tools and resources to enjoy an intelligent learning experience.
And BHAG is providing solutions for Industry 4.0 by optimizing the manufacturing process and are also planning to manufacture hardware in the UAE. They have approximately 50 strong software engineers that they are aiming to bring to the UAE.
Vitalii Haleliuka, co-founder of BHAG Digital, said the NextGenFDI program was "instrumental" in helping BHAG Digital establish and grow our operations in the UAE. "By streamlining the company formation process and providing access to a wide range of resources and partners, this national program has enabled us to speed up our innovation processes and bring our vision for sustainable digital industrialization using Industry 4.0 technologies to life. We are committed to supporting the UAE's vision for sustainability, and we believe that our solutions will help build a more sustainable industry. We are grateful for the support of the Ministry of Economy and the NextGenFDI program, and we look forward to continuing to collaborate and innovate with the government and our partners in the UAE."
Jean-Laurent Vilon, Mazarine's Managing Director for Middle East, China & APAC, believes the UAE was the obvious destination for its next global step. "Mazarine Group has been a leader in luxury communication for the past 35 years in Europe, US and Asia Pacific. It was natural that our next expansion hub will be in Middle East and NexGenFDI was the perfect platform for us to consider Dubai. With a focus on fashion and arts, we will offer in our new Dubai office a fresh 360 luxury perspective in digital, social, strategy, content, events and smart retail."
Habeeb Nizamudin, CEO of TheDATAFirm, commented: "The #NextGenFDI team has been an incredible asset in our journey to establish our global headquarters in UAE. From their welcoming and accommodating nature to their proactive efforts in connecting us with potential partners and identifying government departments that can benefit from our revolutionary Zero PII Micro-Universe Dataset in achieving Vision 2030 objectives, the team has provided unparalleled support. Their guidance on various matters has been invaluable, making our experience truly amazing."
Mohamed Sirag, CCO and Managing Director of Ticketsmarche, stated; "We are proud to be part of the NextGen FDI initiative launched by the Ministry of Economy. The transparent and seamless incorporation procedure has made our journey smooth and quick. The unsurpassed infrastructure, the expanding economy and political stability made our decision to start a new chapter in the Emirates was an easy one."
Mr. Xin LI, President of Yuanli Group, said, "The NextGenFDI Initiative is an innovative attempt to explore new models for the digital economy, and will attract and foster leading players in every aspect of the digital sector. It is our honor to join NextGenFDI Initiative as a key member. With digitalization becoming a strong driving force in education development globally, we will dedicate our expertise to promoting the digitalization of education in the UAE. This strategic cooperation between Yuanli Group and the UAE will not only strengthen global education collaboration, but also set an example of sharing technological achievements for empowering education."
Saher Khattab, Head of Marketing and Business Development at Flyby, said: "Flyby's smart delivery box and cloud platform adds value to last-mile delivery by turning bikes into digital billboards. Our partnership with NextGenFDI is crucial for Flyby to reach key partners and scale our digital product in a leading digital economy. We're thrilled to be among the vanguard of companies in the NextGenFDI program and aim to build the future of last-mile delivery in the UAE, with plans for global expansion."
Carl Roegind, CEO of Kasta, said, "Kasta is excited to embrace the opportunity provided by the Ministry of Economy to be part of the NextGen FDI initiative. The UAE has created an environment and infrastructure that nurtures innovation and provides many economic benefits for technology companies. Kasta leverages the latest digital technologies to deliver a fast and easy-to-use virtual asset payments platform. We look forward to extending our operations and services in the UAE which is in line with our goal of becoming a global leader in Virtual Asset payments."
Follow Emirates 24|7 on Google News.