NRI alert: 600 leading Indian builders in Dubai to explore opportunities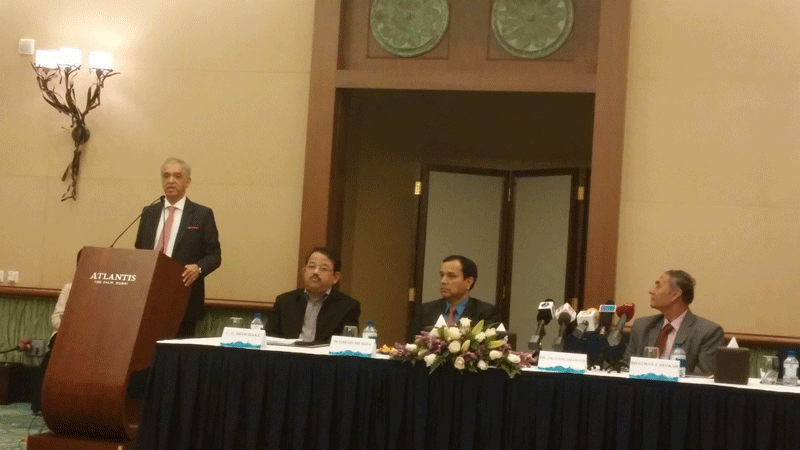 More than 600 leading builders from India have assembled in Dubai to explore new business and investment opportunities as part of a three-day event held for the first time outside India.

The Builders Association of India (BAI), the apex body of the Indian construction industry, has flown in about 1,000 delegates representing hundreds of leading Indian construction companies and contractors, to discuss the construction industry's potential in both countries and to facilitate joint ventures and alliances between Indian and UAE construction companies, said B Seenaiah, president of BAI.

India is poised to become one of the biggest construction markets in the world by 2025, adding 11.5 million homes a year to become a $1 trillion per year market. There has been a sharp increase in the number of construction companies and contractors recently.

The three-day event is being held at the Atlantis Hotel from February 6 to 8. The All India Builders Convention, which was originally planned in Mumbai, was shifted to Dubai, because of the massive developments in the construction industry here.

India is expected to invest $1 trillion in infrastructure projects, which will give a big boost to the Indian construction industry, which employs 35 million people and UAE investors are in a better position to benefit from the opportunities there. Indian construction companies are also keen to gain from the construction boom in the UAE, especially after it succeeded in getting the Expo 2020.

Seenaiah said the number of Non-Resident Indians buying homes in India has been increasing and major infrastructure projects in different parts of India offer great investment opportunities for Indian and UAE companies.

Many big Indian construction companies are present in the UAE and similarly UAE companies are keen to take part in the huge infrastructure and housing projects in India, said C G Deochake, Chairman, Builders Association of India, Mumbai Centre.

Indian Ambassador to the UAE T.P.Seetharam, Mirza Hussain Al Sayegh, Deputy Chairman, Oilfields Supply Center Ltd and Mohammed Al Noori, Director, Environmental Centre for Arab Towns, Dubai Municipality are among the officials addressing the convention.

India -UAE non-oil bilateral trade has crossed $75 billion and total trade including hydrocarbons crossed $85 billion in 2012.

Speaking about holding the All India Builders Convention in Dubai, Dr J R Gangaramani, president and executive chairman of Al Fara'a Group, said: "India requires quality infrastructure. The simple fact is the long term driver of the construction industry is infrastructure investments."

The Builders' Association of India (BAI) was formed in 1941 in Pune with guidance from Brigadier Jackson, now has 130 centres spread over the length and breadth of the country, with its headquarters at Mumbai. With a direct membership of 13,000 builders and indirect membership of 50,000 through various regional associations affiliated to it, BAI by virtue of its size is a spokesman for this industry. It safeguards the interests of the Indian construction industry against unjust government legislations and at the same time promotes adherence to fair government legislations by its members.

Some of the leading UAE construction companies have already started taking part in Indian projects, but due to a recent controversy, UAE investors are more keen to form joint ventures with the right parties.
"We are trying to learn from the UAE construction sector, especially from Dubai, which houses the world's tallest building," said Mahesh M Mudda, Treasurer, BAI.

Follow Emirates 24|7 on Google News.