Oil weighs on Gulf but Saudi cuts losses on late buying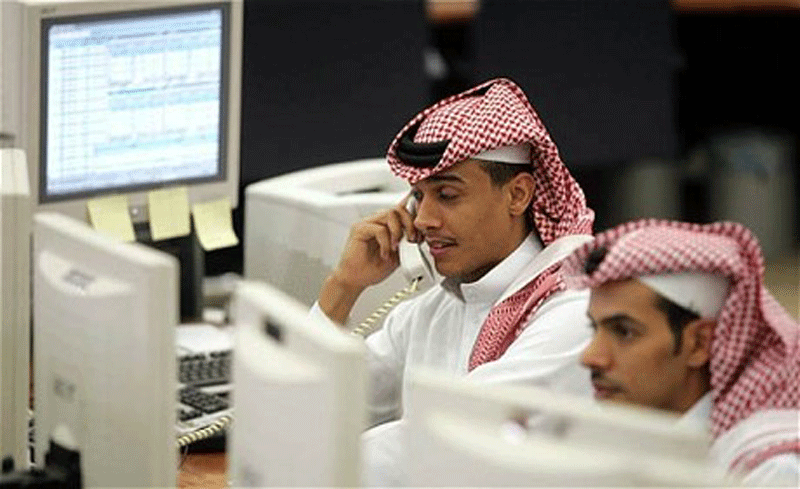 Gulf stock markets extended their losses on Tuesday as Brent crude plunged for a second session in a row and the threat of a fresh euro zone crisis in Greece also prompted investors to sell risky assets globally.
Brent crude touched a fresh 5-1/2-year low at $51.23 a barrel on oversupply concerns. MSCI's emerging market index fell 1.0 per cent to a three-week low.

Saudi Arabia's main index dropped as much as 4.0 percent in a broad sell-off early in the session, but then pared its losses and closed only 0.6 percent down.

The kingdom's market is heavily weighted towards petrochemicals, whose profit margins will suffer from cheaper crude. The sector was the main drag on the bourse as it fell 1.2 per cent.

But dozens of stocks closed in the black and real estate developer Jabal Omar was the main support, jumping 2.2 per cent after it secured a 4 billion riyal ($1.1 billion) loan to refinance part of an existing facility.

The broad market's recovery followed a speech by King Abdullah - read on his behalf by Crown Prince Salman on state television - in which the monarch said the world's top oil exporter would deal "with a firm will" with the challenge posed by lower oil prices, although he did not give policy details.

Also, a survey of companies showed on Tuesday that growth in Saudi Arabia's non-oil private sector had accelerated slightly in December, driven by an expansion in output, though it remained weaker than it was in most of 2014.

"The rise in December's whole economy PMIs suggests that, in spite of the plunge in oil prices at the end of last year, economic activity in the Gulf has held up reasonably well," Jason Tuvey, Middle East economist at London-based Capital Economics, said in a note.

The kingdom adopted a large 2015 state budget last month which provides for a marginal increase in spending rather than a cut as some retail investors had previously feared.

UAE, EGYPT

Dubai's bourse led losses in the Gulf, dropping 3.2 per cent. Emaar Properties topped trading volume as it lost 5.8 percent.

However, shares in Air Arabia bucked the trend and added 1.4 per cent after the firm said on Monday it had bought a 49 per cent stake in Jordan's Petra Airlines and would establish a hub in the country. The carrier may also benefit from the sustained drop in oil prices.

Dubai's non-oil business activity growth also edged up in December.

But the emirate's bourse, which unlike Saudi Arabia's is open to direct foreign investment, has been hit in recent days by a global pullout from emerging markets. Foreigners from outside the Gulf were again net sellers on Tuesday, bourse data showed.

Elsewhere in the Gulf, Abu Dhabi's index fell 2.7 per cent, Kuwait lost 1.5 per cent and Oman's bourse slipped 1.3 per cent.

Egypt's market dropped 2.4 per cent. As an oil importer, Egypt should benefit from cheaper crude, but its equities are also vulnerable to global emerging market flows and Cairo's government relies heavily on financial aid from the oil-exporting Gulf states, which could conceivably shrink if they become more cautious about spending.

Tuesday's highlights

Dubai
The index dropped 3.2 per cent to 3,450 points.

Abu Dhabi
The index fell 2.7 per cent to 4,312 points.

Saudi Arabia
The index edged down 0.6 per cent to 8,057 points.

Qatar
The index fell 1.5 per cent to 11,812 points.

Egypt
The index lost 2.4 per cent to 8,799 points.

Kuwait
The index fell 1.5 per cent to 6,398 points.

Oman
The index fell 1.3 per cent to 6,230 points.

Bahrain
The index edged up 0.3 per cent to 1,426 points.

Follow Emirates 24|7 on Google News.