On schedule: Less than a year for Dubai mega theme parks to open (video)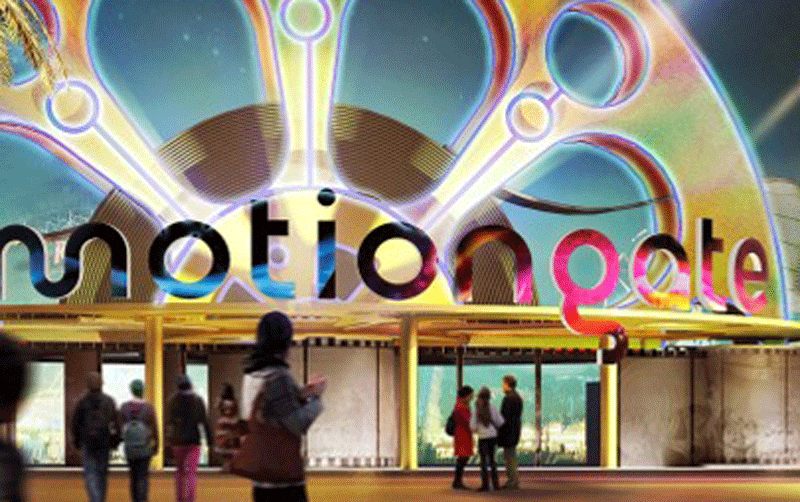 As scheduled, Dubai Parks and Resorts will open its three theme parks in October 2016, making it the largest integrated theme park resort in the Middle East and Indian Subcontinent.


The resort is spread across 25 million square feet and includes Motiongate Dubai, Bollywood Parks Dubai, Legoland Dubai and the Legoland Water Park. It will have over 100 rides and attractions and a 503-key hotel as well as a retail, dining and entertainment district.

"We will be opening three gates at the same time in 2016," said Raed Al Nuaimi, chief executive of Dubai Parks and Resorts, said in the video released on November 8, 2015.

"The vision is to attract 20 million visitors by 2020 and place Dubai as the ultimate year-round international tourist destination. You can easily spend three days in the destination if you like to spend one day in each park and then half a day in Riverland," he adds.

A sneak view of the video was released by Emirates 24/7 in September 2015, with company's Chief Destination Management Officer Vinit Shah stating then that over 11,000 workers were on the site with the numbers set to increase following the end of the mid-day break rule.

Read: First look at Dubai theme parks [video]

The company has already installed its first ride, the Dragon roller coaster in Legoland Dubai, which can reach speeds of up to 60km per hour. The rides in Motiongate include Zombieland, a 56-metre high free fall tower, Underworld, a 'supernatural universe, offering a multi-sensory 4D theatre' for guests who are caught up in a battle between vampires and lycans and Hotel Transylvania, a trackless system consisting of small four-seater vehicles, offering a monster-filled seven-minute seated trip.

The resort is expected to attract over 6.7 million ticketed visits in 2017 - the first full year of operation.

Here are the details of various elements of the resort:

# Motiongate Dubai

A Hollywood-inspired theme park that brings together entertainment from DreamWorks Animation, Sony Pictures Studios and Lionsgate. There are five themed zones with 27 attractions spread across four million square feet of land. Parques Reunidos Servicios Centrales will operate the park.

# Legoland Dubai

Spread across 3.2 million square feet, it will have six themed zones with 40 attractions. Merlin Entertainments Plc will operate it.

# Bollywood Parks Dubai

It will be a Bollywood-inspired entertainment destination. Spread across 2.1 million square feet, it will have five themed zones with 16 attractions, which will be operated by Parques Reunidos Servicios Centrales.

# Lapita

A Polynesian-themed family hotel with 503 keys and will include amenities such as multiple pools, spa, business centre and lazy river. Marriott Group will operate it.

# Riverland Dubai

It will be the grand entrance plaza that will interconnect the three theme parks. It will have 220,000 square feet of leasable space and four themed zones: French Village, Boardwalk, India Gate and The Peninsula. It will also have a 1km canal flowing through the development.

# Legoland Water Park

The water park will have over 20 attractions, with more than 70 unique Lego models. It is aimed at children aged 2 to 12 and will be operated by Merlin Entertainments Plc.

Follow Emirates 24|7 on Google News.