Qatar banks may pool Islamic funds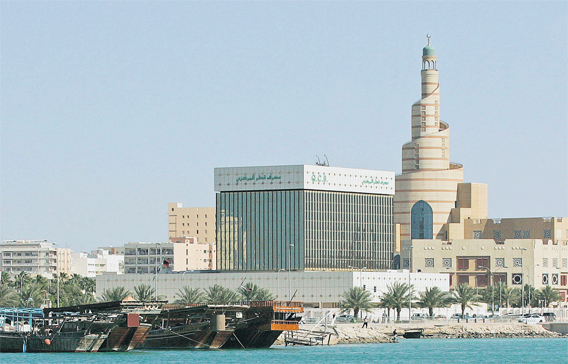 Qatar's central bank will meet with conventional banks to discuss options for their Islamic operations, including pooling Islamic assets into a newly created Islamic bank, a Qatari newspaper said on Tuesday.
Under the proposal, conventional banks, which were told by the central bank to close their Islamic operations by the end of the year, would move their Islamic assets to a new Islamic bank and stakes in the bank would be set by deposits and funds transferred, the daily Al Sharq said, citing banking sources.
The unnamed sources told Al Sharq that the banks would ask for an extension of the Dec. 31 deadline to liquidate and close their Islamic operations.
Doha Bank chief executive Raghavan Seetharaman told Reuters on Tuesday that he was not aware of any central bank meeting or the proposal mentioned in the newspaper report.
Earlier this month, Qatar's central bank issued a circular to conventional institutions to close down Islamic operations amid worries of overlap between the two. The news sent the shares of conventional banks falling while Islamic banks rallied.
Qatar National Bank, international lender HSBC, Doha Bank, Commercial Bank of Qatar, Al Ahli Commercial Bank and International Bank of Qatar were all impacted by the directive.
Doha Bank and HSBC said at the time that they would seek further clarification from the central bank.
Follow Emirates 24|7 on Google News.