RAK registers 12% rise in tourism revenues as visitors grow 6%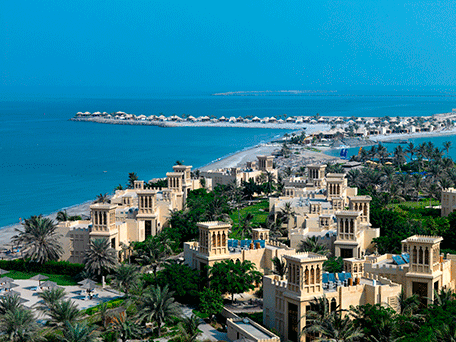 Ras Al Khaimah Tourism Development Authority today announced a 12.4 per cent increase in total revenue in 2015 compared to 2014, with industry indicators highlighting a positive performance for the year.
According to figures released today, Ras Al Khaimah recorded a rise in total tourism revenues, driven by a six per cent increase in visitor numbers year-on-year to reach 740,383 in 2015 with the UK and India emerging as the fastest growing source markets as visitor numbers increased by 24.7 per cent and 80 per cent, respectively.
Haitham Mattar, CEO, Ras Al Khaimah Tourism Development Authority said: "These results demonstrate steady growth over the past four years, and place Ras Al Khaimah firmly on track to achieving our vision of one million visitors by the end of 2018. In 2016, we will further enhance our efforts to steadily diversify our visitor demographic, and focus heavily on showcasing Ras Al Khaimah's global appeal through strategic partnerships with leading industry stakeholders and targeted in-market promotional activity."
Year-on-year, the UAE inbound market has shown signs of continued sustainable growth, with domestic tourism accounting for 47.7 per cent of total visitor numbers to Ras Al Khaimah. The UK and India emerged as the fastest growing source markets; while despite currency fluctuations, Germany ended the year with an overall increase in visitor numbers in 2015, compared to 2014.
"As the emirate continues its expansion plans to meet ambitious growth targets, we are broadening our rich offering through developing retail, dining, cruise, entertainment, and MICE facilities, to further build Ras Al Khaimah's position as a leading destination for business and leisure travel," Mattar said.
Compared to 2014, hotels in the emirate reported:
- Highest increase in room revenues in five years; up 12.1 per cent
- Highest increase in RevPAR in five years; up 10 per cent to Dh355.93 / $96.90
- A 9.7 per cent increase in occupancy rates, reaching 64.7 per cent in 2015
- Average daily rate growth of 7 per cent on 2014
- A 14.4 per cent increase in F&B revenues on 2014 – the highest increase in four years
Follow Emirates 24|7 on Google News.