Revealed: Richest Malayalee businessmen in UAE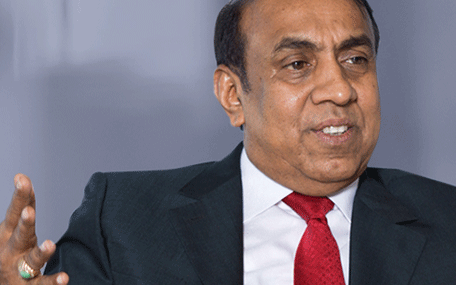 Dr Ravi Pillai, Chairman, RP Group of Companies, has topped the list of 12 people from the south Indian state of Kerala included in the Top 50 Richest Indians rankings in the Gulf.
The list was announced by a Dubai-based weekly business magazine.
Dr Pillai ranks No. 3 on the overall list of the region's 50 richest Indians, which is led by Sunil Vaswani, Chairman, Stallion Group, while Micky Jagtiani, Chairman of Landmark Group stands at No. 2.
The RP Group founder's net worth has been estimated at $4.6 billion, with his wealth built on the back of the Saudi Arabia-based RP Group, which has wide-ranging investments in hospitality, construction and industrial development, healthcare and wellness, education and trading, and operates across Middle East, Africa, Australia and Asia.
List of the top 12 richest Keralites in the Arabian Gulf:
1. Dr. Ravi Pillai, Chairman, RP Group
2. Yousuf Ali, Chairman, Lulu Group International
3. Sunny Varkey, Founder and Chairman, GEMS Education
4. Dr. Azad Moopen, Chairman, Aster DM Healthcare
5. Shamseer Vayalil, Founder, VPS healthcare
6. PNC Menon, Chairman, Sobha Group
7. Joy Alukkas, Owner, Joyalukkas Group
8. Faizal Kottikollon, CEO, KEF holdings
9. Korath Mohammed, Founder Korath Group
10. Adeeb Ahamed, CEO, LuLu International Exchange
11. K Muraleedharan, Chairman, Southern Franchise Company Group
12. Dilip Rahulan, Founder, Pacific Controls
The 12 Keralites are worth nearly $20 billion (Dh73.46bn), and form 26 per cent of the Top 50 list of Richest Indians with an estimated wealth of nearly $60bn (Dh220.38bn), reflecting the southern Indian state's growing influence in the regional economic scene.
Other notable Keralites to make the list this year are Yusuffali MA, Chairman of Lulu Group International, the leading retail group, who comes in No 2 among the list of richest Keralites. Sunny Varkey, Founder and Chairman of Gems Education, the world's largest K12 education provider, is at No 3.
Dr. Azad Moopen, Chairman of Aster DM Group ranks fourth among the richest Malayalees in the region, making him the most successful Indians in the Gulf's healthcare sector, followed by PNC Menon, Chairman, Sobha Group and Joy Allukkas, Owner of the Joyalukkas Group.
The magazine selected the 50 richest Indians estimating the value of their assets, shareholdings and projected company value were it to be floated on the stock market. The team also ascertained the value of the holdings of the richest Indians in equities, bonds, real estate and other assets.
Follow Emirates 24|7 on Google News.