Revealed: Top UAE banks with largest brand values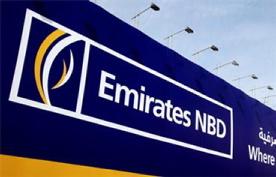 The brand value of UAE banks jumped 45 per cent in one year to $8.58 billion (Dh31.5 billion) in 2015 as compared to $5.923 billion (Dh21.72 billion) in 2014, ranking the country 20th in terms of banking brand value globally and highest in the Arab world.
The Banker magazine ranked the UAE at No. 22 in terms of bank brand value in 2014, and the country has climbed two slots this year on the back of overall economic growth and strong liquidity.
The Banker data showed the total brand value of the UAE banking sector was the highest in the Arab world, ahead of Saudi Arabia's $7.24bn, Qatar's $3.96bn, Kuwait's $2.43bn, and Bahrain's $736m.
The UAE also leads other established financial centres, including Malaysia ($6.9bn), Thailand ($6.3bn), South Africa ($6bn), Indonesia ($5.98bn), Taiwan ($5.9bn) and Norway ($4bn).
Globally, the US, UK and China retained their top three slots this year, with bank brand values of $202bn, $146.5 and $74.5bn, respectively.
Dubai-based Emirates NBD bank leads the UAE's banks in brand value, which increased 40 per cent this year to $1.78 billion (Dh6.53 billion).
International ratings agency Standard & Poor's said in a note last month that 2014 was a good year for the UAE banks it rates as earnings grew 22 per cent on the back of 4.5 per cent economic growth.
S&P said asset quality was on the mend over the past two years as the corporate credit cycle turned up, local real estate and equity markets recovered, and the value of the collateral banks held increased.
Deposit growth in the system remained strong as UAE government and public sector deposits rose in line with healthy oil revenue flows, while the banks further increased their allocations to liquid assets, the ratings agency said in its note titled "UAE banks are well-positioned to face a tougher 2015".
CBD and RakBank among top climbers
Commercial Bank of Dubai (CBD) and RAKBank were rated among the top 25 climbers from the UAE, jumping 111 and 74 ranks, respectively. Dubai-based lender CBD was the second best climber globally, after Qatar Islamic Bank's 145-rank jump.
Ranked third among all banks in the Middle East and Africa region, and 106th globally, the bank moved up 24 places from the 2014 rankings, according to The Banker's ranking of top 500 global banks.
Among the regional banks, four Saudi, two Qatari and one Bahraini lender were among the top 25 climbers for brand value. These regional bankers are Qatar Islamic Bank, Saudi Investment Bank, Alinma Bank, Ahli United Bank, Bank Albilad, Saudi Hollandi Bank and Masraf Al Rayan.
Globally, the brand value of US banking sector was the biggest, growing four per cent to approximately $202 billion, followed by China at $146.4 billion, a growth of 29 per cent.
Overall bank brand value of UK, Japan, France, Hong Kong, Spain, Switzerland and Russia dropped in the recently-released figures.
Follow Emirates 24|7 on Google News.