Rotana plans six hotels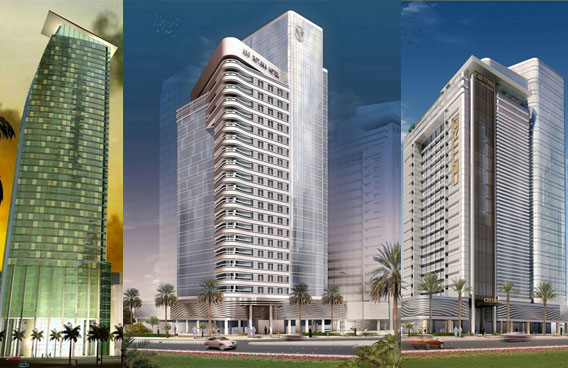 Abu Dhabi-based Rotana has announced six new hotels for the UAE in 2011, bringing its total to 33 properties in the country.
With a planned $800 million investment across Middle East and Africa, Rotana will add 12, 515 rooms to the region, anticipating a nine per cent occupancy rate growth for the year.
The group also has eyes on Qatar with one new hotel opening, ahead of the Fifa World Cup in 2022.
"The last few months have seen the hospitality industry in the Middle East and Africa registering positive growth. We see that momentum being sustained as general business conditions improve across the board," said Selim El Zyr, President and Chief Executive Officer, Rotana.
Latest figures from STR Global show that occupancy in the Middle East and Africa region was 69.8 per cent in November 2010, an increase of 2.4 per cent as compared to the previous year with Abu Dhabi experiencing the largest occupancy increase, rising 33.6 per cent to 76 per cent.
Rotana recorded an average occupancy rate of 74 per cent in 2010, a result obtained by its heavy investments on marketing initiatives last year and by pursuing new feeder markets in Eastern Europe, South America, and the Far East, such as China, Malaysia and Hong Kong.
"All our properties across all destinations performed well, with some meeting their targets and others surpassing theirs. However, Lebanon was the best performing country considering the tourism boom that the country has experienced, due to its current stability and commitment to renovation and progression," continued El Zyr.
He added: "…We are currently addressing is the mid-tier market, for which we developed the Centro Hotels by Rotana brand."
The group's strategic aim is to have a property located in every key city of the Middle East and Africa.
"Location is our main focus when it comes to deciding on managing a property. We see a lot of potential in Iraq, where the infrastructure build up is seeing a surge in the influx of international firms taking advantage of the construction boom. Lebanon is also in our radar, because of a booming tourism sector spawned be reforms. Plus, Qatar's triumphant World Cup 2022 bid offers plenty of opportunities that we are keen on taking advantage of," El Zyr said.
Follow Emirates 24|7 on Google News.