Saudi foreign assets gain $36bn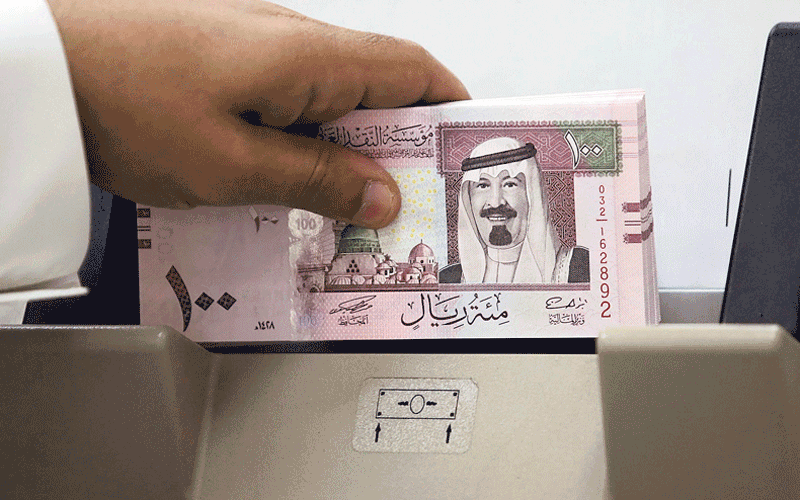 Strong oil prices boosted Saudi Arabia's foreign assets by around $36 billion through 2010 to soar to their second highest level despite massive public spending, according to official data.
The foreign assets of the Saudi Arabian Monetary Agency (SAMA), the Gulf kingdom's central bank, leaped to nearly SR1705.3bn ($454.6bn) at the end of 2010 from around SR1,570bn ($418.6bn) at the end of 2009, Sama's figures showed.
The reserves at the end of 2010 were the highest since the end of 2008, when they hit an all-time high of SR1,709bn.
Most of the increase in the assets last year was in SAMA's investment in foreign securities as they jumped from SR1,071bn to SR1,181bn at the end of 2010, an increase of SR110bn.
Deposits with banks abroad edged up by around SR8bn to SR343bn while foreign currencies and gold swelled by SR13bn to about SR136bn.
The figures showed nearly a fifth of last year's increase in the foreign assets was in December, when they soared by around $6.7bn.
"Oil prices averaging $89 a barrel in December – the highest for any month in 2010 – enabled Sama to add SR25bn to its store of foreign assets during the month," Banque Saudi Fransi said.
Another Saudi study said the increase in the assets through 2010 was below expectations but added this was due to high public expenditure as part of the country's counter-crisis fiscal measures.
"The increase for the whole of 2010 was below that which would be expected with an average oil price of $80 per barrel due to high government spending," the Riyadh-based Jadwa Investment said.
It said the foreign assets of independent government organization, primarily the pension and development funds, exceeded their holdings of local assets for the first time in December.
The surge in Saudi Arabia's foreign assets was a result of higher than expected oil prices, which turned the country's budgeted deficit into a surplus of nearly SR109 billion compared with a fiscal deficit of SR87 billion in 2009 and a record high surplus of SR581 billion in 2008, when oil prices peaked at an average of $95 a barrel.
In late 2010, Saudi Arabia announced a record high budget of SR580bn for 2011, with a deficit of SR40bn.
But analysts believe the shortfall will again revert into a surplus at the end of the year on the grounds the oil price assumed by Riyadh of just under $60 will be far below the expected actual price of $80.
According to National Commercial Bank (NCB), Saudi Arabia's largest bank, projected the 2011 deficit to turn into an actual surplus of around SR77bn.
"We believe that revenues are underestimated, and the government will still manage to record a surplus in 2011. With our forecast of $80 for the average Arabian light spot prices and an 8.5 million bpd for average oil production in 2011, we project revenues and expenditures at SR753bn and SR677bn, respectively. This would lead in turn to a budget surplus of SR77bn, or 4.2 per cent of estimated GDP in 2011," NCB said.
It expected actual expenditure to be overshot by around 17 per cent through the year as the government is pursuing post-crisis fiscal expansionary measures, which are aimed at supporting the economy.
Another study forecast the Kingdom's actual oil production in 2011 to be around 8.3 million bpd, nearly 100,000 above the 2010 average.
The study by Jadwa said it believed the Saudi government based the 2011 budget on a WTO price of $60 or $56 for Arabian crude, adding that the level is consistent with the oil revenue projection.
"We believe that this is a conservative assumption and based on our forecast that Saudi oil will average $78 during 2011 and that government spending will be above the budgeted level, we forecast a budget surplus for 2011," it said.
According to the report, despite the very high and rising level of government foreign assets, investment income will probably be little changed from the past few years owing to the ongoing low interest rates on US government bonds, which are believed to constitute the bulk of Saudi government foreign assets.
"We forecast a budget surplus of SR106bn in 2011. This is because we expect the oil price to be higher than that used in the budget and therefore that oil revenues will exceed the budgeted total," Jadwa said.
Follow Emirates 24|7 on Google News.