Saudi may have massive fiscal surplus in 2011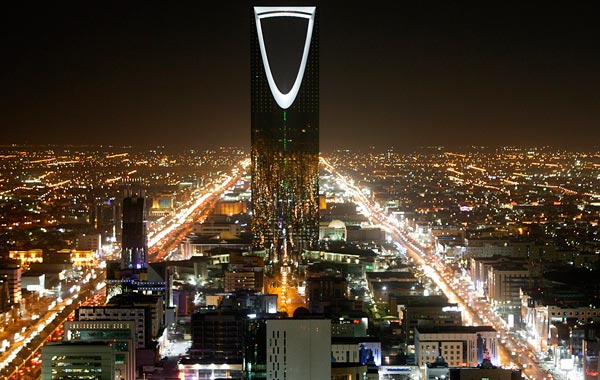 Saudi Arabia could bask in a massive fiscal surplus in 2011 if average oil prices exceeded $80 a barrel and the Kingdom boosted crude output to 8.4 million barrels per day, a Kuwaiti investment bank has said.
The surplus could be as high as SR350 billion, the second largest positive fiscal balance since the world's oil superpower recorded its highest budget surplus of nearly SR580 billion in 2008, when crude prices peaked at $95.
Global Investment House (GIH) said that surplus is projected under the "best scenario" for the Gulf Kingdom's fiscal position in 2011 while a more pragmatic case could involve a surplus of SR234.9 billion based on an oil price of $80 and crude production of about 8.2 million bpd.
Under the "worst case", the budget could still record a surplus of around SR75 billion based on an oil price of $70 and production of eight million bpd, it said.
"Our scenario analysis of the government's fiscal performance during fiscal year 2011 is based on three different situations," it said.
"All of our scenarios are conservative taking into account the current oil prices and production levels as per OPEC agreements."
The report said the most likely scenario involves an oil price of $80 and output of around 8.2 million bpd, adding that the forecast balance remains very high compared with last year's surplus of SR108 billion and a real deficit of around SR86 billion in 2009, when oil prices averaged about $60 a barrel.
"The unwavering commitment of Saudi Arabia to stimulate economic growth by providing counter-cyclical support measures and the country's fiscal muscle provides reassuring picture for its economic expansion," the report said.
"The continuing global economic recovery, although moderate, will only augment the Kingdom's economic progress."
Its projections showed Saudi Arabia's economy, the largest in the Arab world, could row by 4-4.5 per cent in 2011. It said the forecast is based on further improvement in the global economic, higher oil demand, revival of investor confidence, and an increase in private domestic investment and consumption.
GIH's estimates showed that under the best scenario, an oil price of $85 a barrel and production of 8.4 million bpd could fetch the Kingdom a staggering SR940 billion in crude export revenue while it put non-oil earnings at nearly SR94 billion. This means the country's total income could reach SR1,034 billion.
But the report also expected a surge in actual expenditure to nearly SR684 billion, leaving a surplus of about SR350 billion.
Under the most likely case, total revenue will stand at around SR930.9 billion and spending at nearly SR696 billion, creating a surplus of SR234.9 billion.
The worst case projects total earnings at around SR782.6 billion and actual spending at SR707.6 billion, with a real surplus of SR75 billion.
Announcing its 2011 budget last month, Saudi Arabia projected revenue at SR470 billion and spending at SR540 billion, with a deficit of SR70 billion.
But the country, which controls over a fifth of the world's recoverable crude deposits, assumed an oil price of around $58, far below the current price level.
Analysts believe the budget will record a surplus in any case as oil prices are expected to be at least 35 per cent higher than the budgeted level while Riyadh would likely to exceed planned spending by a maximum 20 per cent.
In 2010, the country's public revenue leaped by 44.2 per cent from 2009 to SR735 billion, while expenditures climbed by five per cent to SR626.5 billion.
Besides eliminating the deficit, the surge in revenue allowed the government to slash its public debt by nearly 25 per cent to SR167 billion at the end of 2010.
"A key highlight for 2010 was the government's ability to reduce its domestic debt by a massive 25.8 per cent. Domestic debt stands at SR167 billion, or 10.2 per cent of GDP, down from more than 80 per cent in 2003," said John Sfakiankis, chief economist at Banque Saudi Fransi.
"This demonstrates Saudi Arabia's fiscal well-being….. as debt problems mount in many advanced economies, the kingdom has been able to finance a stimulatory spending programme and slash debt. Higher oil revenue and slow growth in imports allowed for a very comfortable current account surplus of SR260.9 billion, nearly triple the year earlier."
A budget breakdown in 2011 showed a massive SR256 billion was allocated for capital spending, including ongoing and new projects.
"The national budget for 2011 will continue to focus on enhancing the development process and ensure that the investment programs remain conducive to strong and sustainable economic growth," the Saudi Ministry of National Economy said in a statement about the budget.
"The budget puts emphasis on optimizing the use of available resources and giving priority to projects that ensure balanced development as well as more employment opportunities and job creation."
Follow Emirates 24|7 on Google News.