Saudi stocks up as investor concerns ease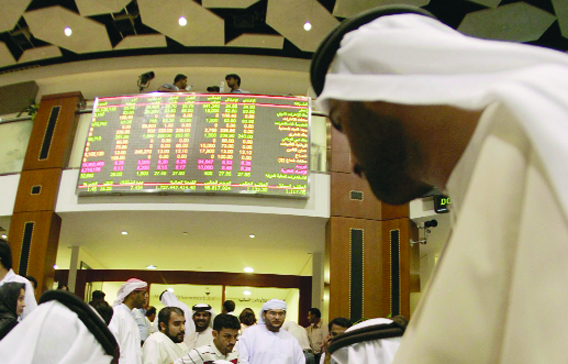 Saudi shares rose over 3 per cent on Saturday on the highest volumes in more than a year, as investors are relieved after a planned "day of rage" failed to materialise.
"What we had today was a relief rally. People expected something to happen (on March 11) and it did not happen," said a Riyadh-based analyst.
Regional political instability weighed down markets in the Gulf over the past few weeks and a planned protest in Saudi Arabia for March 11 had investors in the kingdom worried about unrest reaching the world's top oil exporter.
The petrochemical sector led the climb, gaining 3.1 per cent with trade volumes reaching 94.5 million shares while the all-share gains 3.1 per cent to 6,297 points with 324 million shares changing hands, according to Reuters data.
"We have not seen that (trade volume) since 14 June 2009," said the analyst, adding that he expected the petrochemical sector to continue its rise in the coming weeks as investors seize opportunities after large drops in stock prices.
"We dropped after (the revolt in Egypt) and the second drop was the political issue in the country and the region. Now we are back to almost the same level... Most probably we will be above 6,000 to 6,400 in the next two or three weeks, the market will try to stabilise," he said.
Shares in Prince Alwaleed bin Talal's Kingdom Holding climb 9.4 per cent after the billionaire investor said he had invested over 500 million riyals ($133.3 million) in the market over the past two weeks and was ready to spend a similar amount later.
Follow Emirates 24|7 on Google News.