Techserve to hire more IT staff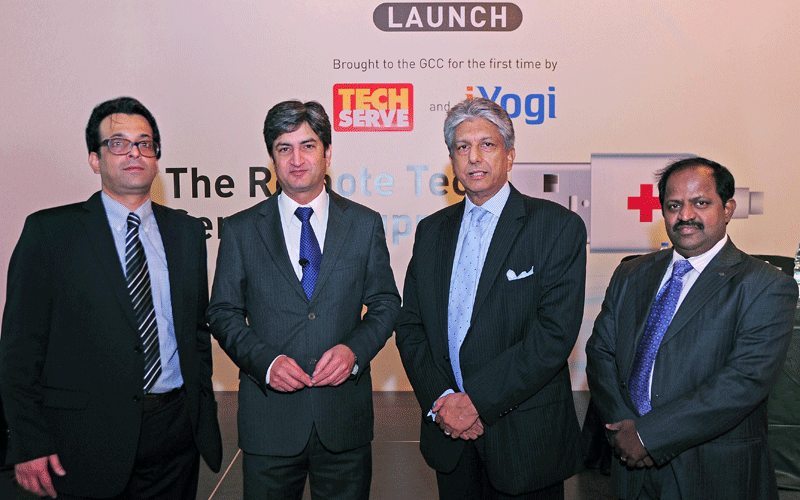 Dubai-based Techserve, a leading service and systems integration provider and a subsidiary of Al Futtaim Group, will hire more IT professional following the tie-up with global remote tech support services provider iYogi to provide on-demand remote tech support to consumers and businesses across the Gulf region, said a senior official.
Rajagopal S, General Manager of Techerve, said the company will hire more eight more IT professionals to cater growing business demand in the coming quarter. "We have identified that we need eight more IT professionals and will look at further recruitment as per the demand of the business." Al Futtaim subsidiary currently has 228 employees.
Techserve-iYogi deal the first of this kind being offered in this region and will be made available to homes and businesses that require quick and efficient resolution across a comprehensive range of technologies and brands. Roll out of the remote support service will begin with the UAE and will be offered to other GCC states by the second quarter of this year.
The partnership will augment Techserve's present comprehensive tech support service channels which includes carry-in, on-site, pick and drop, in-store support, home delivery, installation solutions and systems integration, for all CE, IT, mobile, telecom, digital and office automation products..
The Al-Futtaim group company presently services brands including Panasonic, Toshiba, Sanyo, Nokia, Bose, Sony Vaio, Aftron, Control4. The alliance will strengthen this unique service capability by adding iYogi's online 24/7 tech support driven by its proprietary technology platform called iMantra. iYogi currently successfully provides personalised computer support for consumers and small businesses in US, UK, Canada and Australia.
The service for PCs and a range of connected devices is primarily subscription based however incident-based services will also be available. Arabic enabled support is presently being developed and is expected to be launched later this year. The subscription will cost Dh599 to consumers for a year.
Vishesh Bhatia, Group Director, Electronics, Engineering & Technologies, Al-Futtaim Group, said: "As technology increasingly becomes an integral part of the home and office, technical support requirements are becoming more complex and sophisticated. Technology improvements allow support services to be easily provided remotely at more cost effective rates and this is where this new service will step in. The rapidly growing UAE consumer electronics market stands at $2.4 billion in sales. We expect nearly 24,000 subscribers in the first year of operation and will roll this service out to other parts of the GCC."
Uday Challu, CEO and Co-Founder of iYogi, said: "After successfully providing our services to consumers in the US, UK, Australia and Canada we are excited to launch our services with Techserve in the Middle East. Techserve's established footprint in this part of the world provides the foundation to grow into the market leader for remote tech support in the UAE and the region. Customers and businesses in this region are rapidly adopting newer technologies, which makes the region a critical part of our global roll-out for remote tech support services," he said.
Follow Emirates 24|7 on Google News.