UAE bank assets gain Dh8bn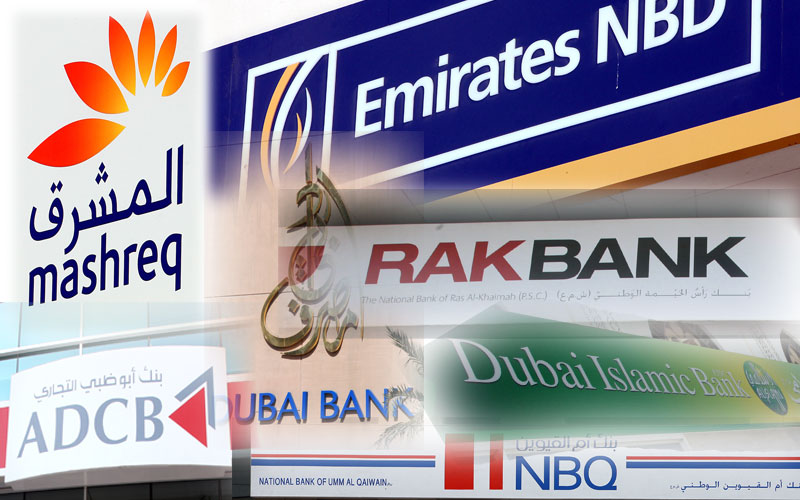 The combined assets of UAE banks gained around Dheight billion in May to maintain their position as having the largest asset base in the Arab world, central bank data showed on Sunday.
But deposits and loans shrank through the month after a steady increase in the previous months, depressing money supply in the Arab region's second largest economy, the figures showed.
From around Dh1,695.3 billion, the collective assets of the UAE's 23 national banks and 28 foreign units swelled by about 0.5 per cent to hit a record high of around Dh1,703.5 billion at the end of May, the report said.
It was the first time that bank assets topped Dh1,700 billion to maintain their status as the largest in the Arab world and more than 150 per cent of the country's 2010 gross domestic product .
In contrast, deposits fell by 0.4 per cent to Dh1,123.5 billion from Dh1,128.3 billion while loans slumped by 0.5 per cent to Dh1,048.7 billion from Dh1,054.1 billion in the same period., the report showed.
Money supply M1, covering currency in circulation plus monetary deposits, slipped by 0.2 per cent from Dh261.2 billion to Dh260.6 billion.
Money supply M2 which comprises M1 plus quasi-monetary deposits, declined by around 1.1 per cent from Dh 850.5 billion to Dh841.1 billion.
The report showed money supply M3, including M2 plus government deposits at the banking sector, fell by 0.6 per cent from Dh1,076.1 billion at the end of April 2011 to Dh1,070.0 billion at the end of May.
Follow Emirates 24|7 on Google News.