UAE banks to return to profit growth in 2011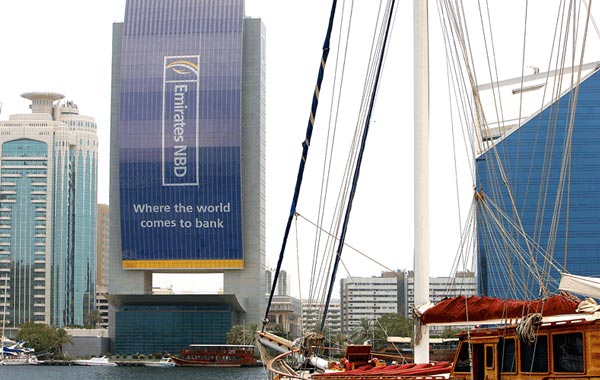 UAE banks are set to return to profit growth in 2011 and the next two years following a turbulent period over the past two years because of the 2008 global fiscal crisis and regional debt defaults, according to a Kuwaiti bank.
The government-controlled Abu Dhabi Commercial Bank (ADCB), which reeled under losses in 2009 due to its heavy exposure to defaults, could boost its net earnings by more than five times, Global Investment House (GIH) said.
The Dubai-based Emirates NBD, the largest bank in the region, is expected to record the highest income in the next three years while other major banks in the country are poised for strong recovery, GIH said in a study.
"ADCB, the only loss making UAE bank in this study, is finally expected to enter the green zone in 2010 and exhibit robust bottom line performance starting in 2011…with its top-line re-energized and step down in provisions, the bank is expected to post a profit growth of 113 per cent annually during 2010-2013."
The study said that ADCB had suffered gradually because of its exposure to the Saudi Saad and Algosaibi family conglomerates and Dubai World. But it noted that the bank had provided adequately for those infected loans.
"We do not expect provisions emanating from DW but have taken a conservative stance given the operating environment in the UAE," it said.
Its forecasts showed ADCB's net profits would reach around Dh323 million in 2010 compared with a loss of Dh559 million in 2009.
It projected ADCB's net income to jump to Dh1.769 billion in 2011, nearly Dh2.258 billion in 2012 and Dh3.123 billion in 2013.
GIH expected a drop in the net profits of Emirates NBD from around Dh3.346 billion in 2009 to Dh2.911 billion in 2011 but forecast a surge in the earnings to nearly Dh4.082 billion in 2011. Its projections also showed the earnings could swell to Dh6.527 billion in 2012 and a record high of Dh8.094 billion in 2013.
Its estimates for the government-controlled National Bank of Abu Dhabi (NBAD) showed its net profits would grow from around Dh3.020 billion in 2003 to Dh3.687 billion in 2010 and Dh4.298 billion in 2011. The profits could further climb to about Dh5.655 billion in 2012 and Dh7.256 billion in 2013.
Union National Bank, another key UAE financial institution controlled by the Abu Dhabi government, could also see its net profits rise from Dh1.160 billion in 2009 to Dh1.550 billion in 2010 and around Dh1.790 billion in 2012. The profits are projected to grow to Dh2.152 billion in 2012 and Dh2.618 billion in 2013.
Another government-run bank, First Gulf Bank, is expected to record a slight increase in net income from Dh3.310 billion in 2009 to Dh3.315 billion in 2010. The income is projected to sharply rebound to Dh3.914 billion in 2011 and nearly Dh5.510 billion in 2012 before climbing to a record Dh 6.722 billion in 2013.
In its forecast for Abu Dhabi Islamic Bank, GIH said it would record the highest profit growth in 2010 as its net earnings could leap by nearly 14 times from around Dh78 million in 2009 to Dh1.101 billion in 2010. The profits are expected to swell to Dh1.471 billion in 2011, around Dh1.827 billion in 2012 and a record high of Dh2.258 billion in 2013, according to GIG.
Dubai Islamic Bank could see a drop in net earnings from Dh1.207 billion in 2009 to about Dh1.002 billion in 2010 but the profits are projected to recover to Dh1.194 billion in 2011 and nearly Dh1.691 billion in 2012. They could hit an all time high of Dh2.121 billion in 2013, the study showed.
UAE banks have generally performed well over the past two years but heavy bad debt provisions have stifled their net income.
Balance sheets of 16 listed national banks showed their net profits plunged by around 20.6 per cent to Dh14.87 billion in 2009 from Dh18.71 billion in 2008.
In the first nine months of 2010, the combined net earnings of 17 listed national banks slumped by around 9.6 per cent to nearly Dh15 billion from about Dh15.5 billion in the same period of 2009.
Analysts believe the banks need to take more NPL provisions as they appear to be heavily exposed to the real estate and construction sector because of a sharp downturn in the aftermath of the 2008 global fiscal crisis.
Follow Emirates 24|7 on Google News.