UAE banks to see earnings decline in 2016: S&P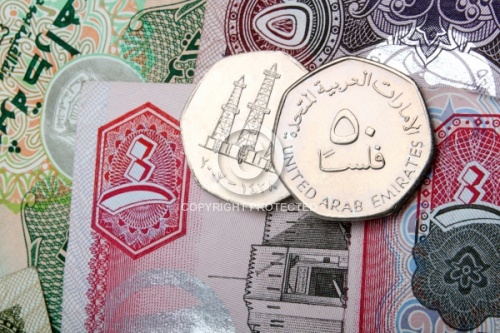 Standard & Poor's said it expects negative earnings growth for banks in the UAE in 2016 and a lacklustre performance in 2017, in the report published today (Monday) titled 'UAE Banks: Earnings To Decline in 2016 As Operating Conditions Weaken.'

"Investors are comparing today's tougher conditions for banks in the UAE to those during the global financial crisis starting in 2009. However, Standard & Poor's believes that this time is different," said Standard & Poor's credit analyst Timucin Engin.

During the past financial crisis, oil prices dropped as they have recently. Then, a steep decline in prices for real estate and the liquidity squeeze revealed excess leverage and weak funding structures for certain government-related entities (GREs)--as well as a lack of proper underwriting practices at some UAE banks.

After an initial shock to banks that led to a visible deterioration in performance in 2009 and 2010, liquidity began to flow back into the financial system in 2010 on the back of stronger oil prices. The credit cycle turned as early as 2012, and declining credit losses made way for a recovery in bank earnings.

What is different this time is that the oil prices are now markedly lower. Whereas at that time oil prices began to rebound after a few months of weakness, this time they are expected to remain low for a longer period of time.

Given the role of such a commodity in the economy of this major oil producer, domestic economic growth is slowing, accompanied by continued volatility on the UAE equity markets and a correction on the residential real estate market.

In addition, S&P believes the uncertainty about how long oil prices will remain weak will force businesses and government to adopt a conservative stance, which will weaken spending for infrastructure and private-sector investments, and rein in bank lending.

"We are likely to see a gradual but longer deterioration in operating conditions for banks over the next several quarters or years," said Engin.

It should be noted that bank regulation in the UAE and underwriting practices at UAE banks are now stronger, and GREs are generally operating with stronger balance sheets than in the past.

More specifically, Standard & Poor's expects a slowdown in credit growth and continued weaker deposit growth, with a renewed but manageable deterioration in asset quality. All of these factors combined should result in negative earnings growth for the banks in 2016 and a lacklustre performance in 2017, says the report.

"However, the five banks that we rate are generally operating with strong loan loss reserves, as well as healthy capital ratios and liquidity and funding profiles, which should limit downside risks to their ratings. Our stable outlook on these banks indicates that they are ready to face the tough period ahead," Engin said.

Follow Emirates 24|7 on Google News.