UAE economy crosses Dh1 trillion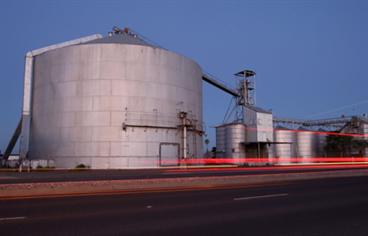 The UAE's nominal GDP climbed above Dh1 trillion in 2010 for the first time since the country was established four decades ago following a sharp rise in crude prices and expansion in non-oil sectors, according to an official study.
The country's gross domestic product swelled by around 6.2 per cent in current prices in 2010 compared with only about 1.3 per cent in 2009, said the study issued by the Emirates Industrial Bank (EIB) on Monday.
"The UAE's GDP in current prices surpassed the Dh1 trillion mark last year for the first time there was growth in both the oil and non-oil sectors," the state-controlled EIB said in its monthly economic bulletin.
Economist Intelligence Unit had last year predicted that the UAE nominal GDP will reach one trillion mark in 2011.
The EIB report showed the oil sector jumped by nearly 34.7 per cent to Dh346.5 billion in 2010 while the non-hydrocarbons sector expanded by about 5.1 per cent to Dh653.5 billion last year from Dh621.7 billion in 2009.
"The non-oil sector recorded growth last year despite the downturn in some sectors, including real estate and construction growth was mainly driven by the large expansion in the industrial sector and the recovery in the tourism and services sectors," the report said.
According to the bulletin, several internal and external factors, including the increase in oil prices, contributed to growth in the UAE's GDP, the largest in the Arab world after the Saudi economy.
A breakdown showed the industrial sector swelled by about seven per cent to Dh127.6 billion in 2010 from Dh119.2 billion in 2009, pushing its contribution to GDP to around 12.8 per cent last year, the second largest component after oil.
"The UAE's economy recorded growth last year despite the continued squeeze in banks' domestic credit because of the global crisis and high NPL (non-performing loan) provisions but such provisions are expected to decline this year and this will help banks improve their performance and extend more loans," EIB said.
Follow Emirates 24|7 on Google News.